You're looking at that bare wall in your home or that empty space in the garden that needs something but you can't figure out quite what…maybe it needs a custom piece of art??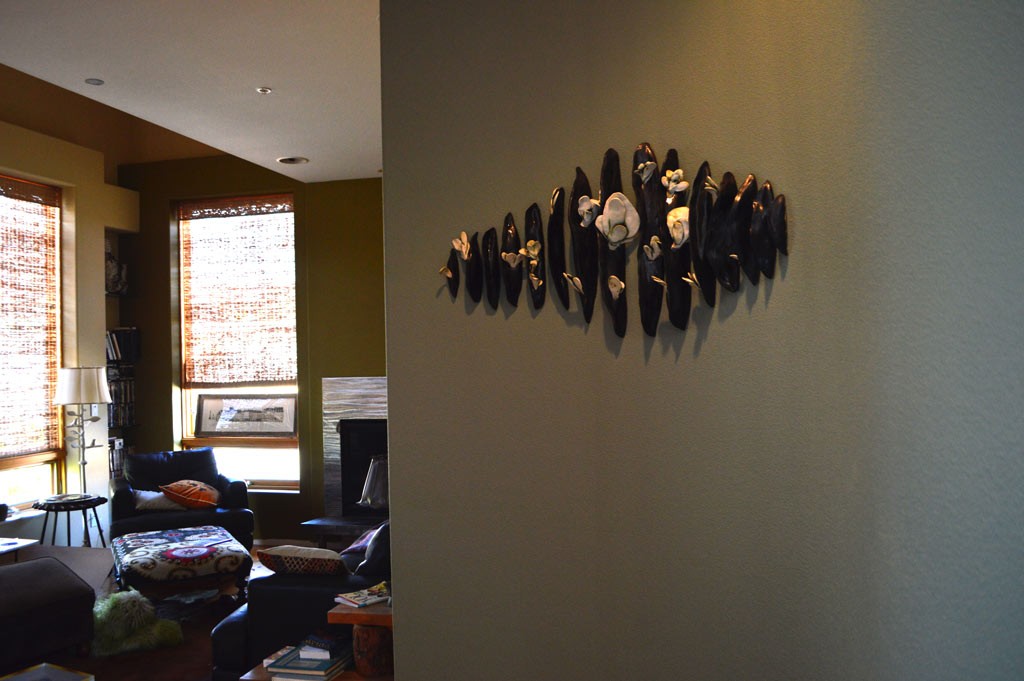 I've worked with clients over the past 20 years to place existing works or create custom works for their homes. During the pandemic when everyone was locked up and staring at their walls, I had so many clients reach out to thank me for the art that graced their spaces. They shared that the work brought them joy during a dark time and gave them solace as we all moved towards an uncertain future. I'm so grateful to have been given the opportunity to place those works.
Here are a few examples of some works that I've created for clients over the years to get some ideas going for what's possible in your space. Feel free to reach out to get the conversation started, consultations are free!