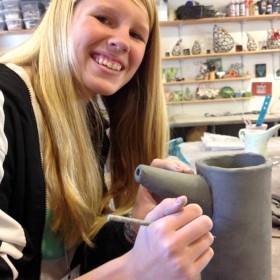 This spring I will be offering a 5 week Create With Clay workshop for kids ages 6 and up at earth art studio. We will create functional and sculptural pieces, experiment with building techniques and have fun being cr8iv! Beginners and studio alumni are all welcome. This class leads up to our annual Spring Studio Sale where students will have the opportunity to sell or just show their work off to friends and family. Click the link for more info and to sign up now.
Space is limited and this class will fill fast!
* if this workshop coincides with your spring break and you will miss a class, you will have the opportunity to make-up the class!