I walk on the beach or in the forest nearly everyday, it's my time wander, be inspired and explore. I usually end up collecting something along these walks; a stone, a piece of wood, today it was a vertebrae from a seal that had washed up in a storm.
Over the years, as my bone collections have grown, I've really studied the shapes, the curves and the textures. It's made me realize that what I'm attracted to about these parts is that I love to see the insides of things and understand how things work, how they are put together and how complex yet how simple the puzzle of our bone structures are.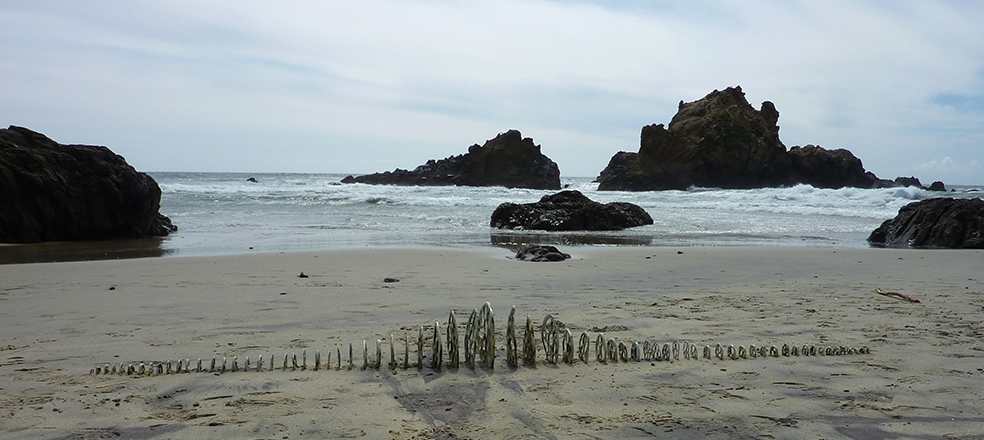 My Bone Series has been inspired by these explorations of structure and form. I've recreated these structures in clay by emphasizing the fibrous texture through all the holes cut into my pieces, focusing on how our internal structures shape our outer form and contrasting the balance of strength and fragility.
When I create series of work I play with the variety of ways that they can be displayed, so the Bone Series has been suspended in a museum, taken 70′ under the ocean, pushed into the sand on the beach, connected on a frame to create a wall of bones and displayed in galleries under bell jars. As much as I've done with these pieces, I feel like I'm just getting started and that this series will be coming out of the studio for a long time.
View more pieces from the Bone Series here…