There are about 200 Umbel Flowers left available for pre-sale!
Will you be one of the lucky ones who gets to join us on the picking day?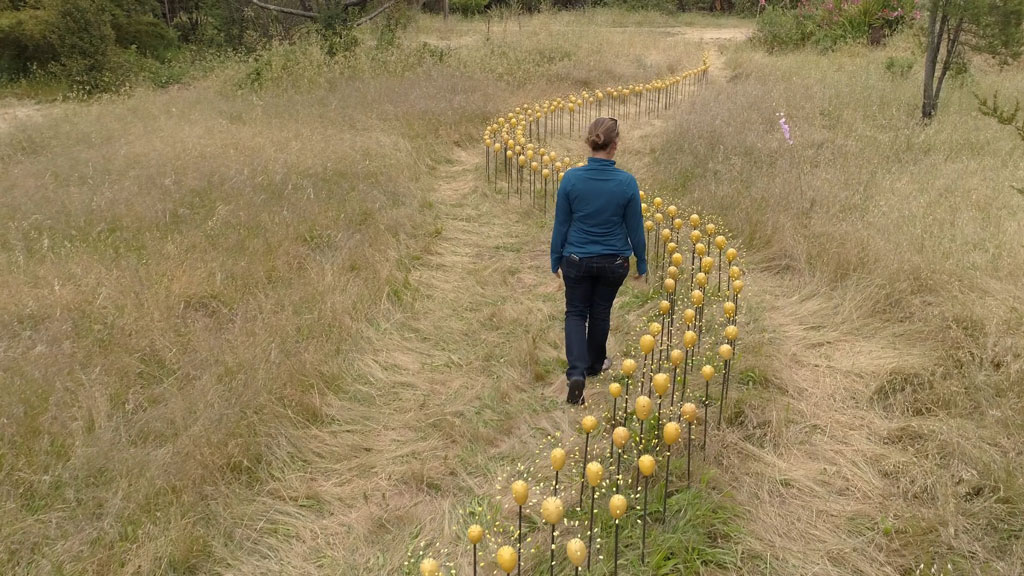 The Umbel flowers are only $65 each and you can come pick-ur-self at the close of the exhibit in November. Once they are sold out, no more will be made, so be sure to order yours before they're gone. If you're out of the area, I'd be happy to ship your flowers to you. Visit the Environmental Installations exhibit at the UCSC Arboretum to see this piece in person, the exhibit is up until November 17th. RESERVE YOUR FLOWERS TODAY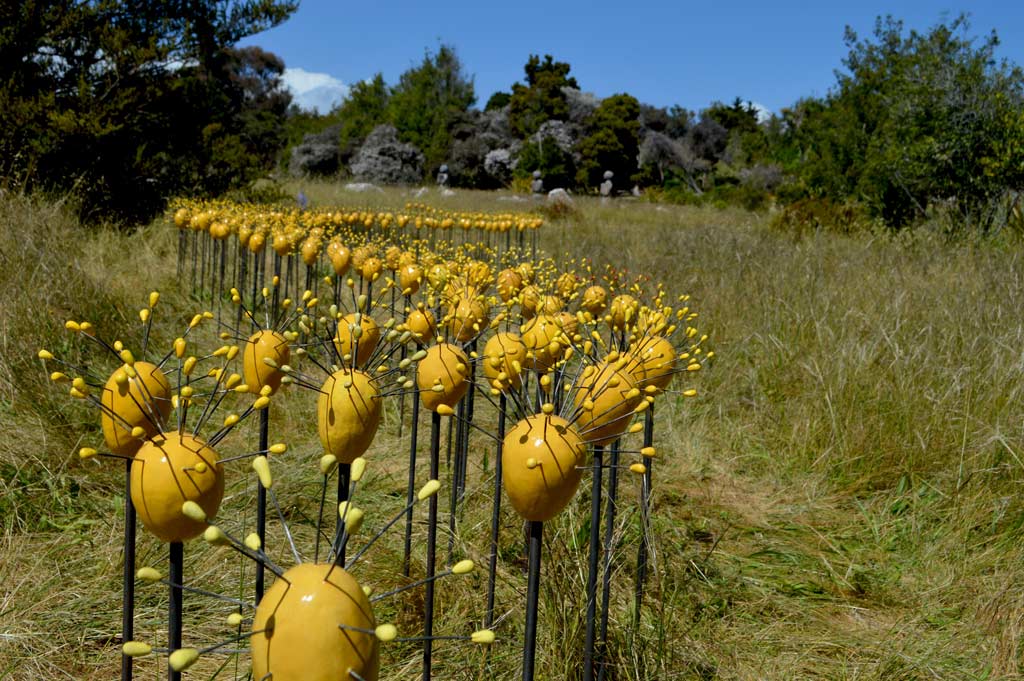 About the Umbel Series:
The saffron colored trail of abstract ceramic flowers is inspired by the folklore of bright yellow mustard flowers leading the way from mission to mission along the Camino Real. The installation is named the Umbel Series due to the umbrella shaped flower structures that inspired the forms.