It's really about a dozen different things but sometimes it feels like five million.
When I shared three work-in-progress posts in a row and they were all on different projects, I realized that it might be hard for y'all to keep up with what's been going on in the studio. Sorry about that. I really like to use my blog, emails and social media accounts to share all the behind the scenes triumphs and failures of life in the studio, but it doesn't work well when I'm all over the place.
It made me start thinking about my process and why I work like this. And for better or worse, I realized that there's a few reasons for the madness.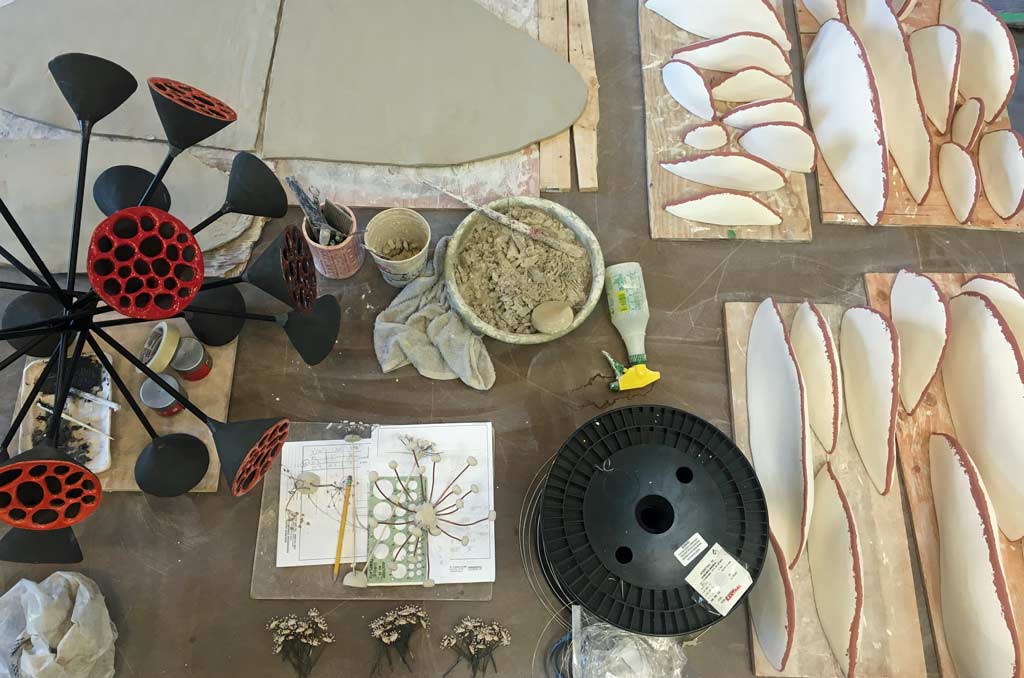 One, I get bored easily. I like challenges, problem solving and trying new ideas out. But, that is only one part of studio life and the art making process. So, I have to mix it up and keep moving from task to task.
Two, I like to work. I will gladly spend all day, every day in my studio. (But don't worry, I play just as hard as I work!)
Three, clay can be slow. It seems like I'm always waiting for something to dry, something to be fired or a kiln to cool off. So it's good to have different projects to bounce between while you're waiting for another.
Four, I get excited about new projects. Which kind of means I'll almost always say yes to a collaboration, exhibition, or project. But I'm good with follow through too, so it doesn't mean other projects get dropped from the roster, the to-do list just gets longer….and longer.
And five, sometimes, I just get inspired to make something that's not on the list of projects. And I have to follow that inspiration, trust it, and make time for it.
Is this good for my art practice? I don't know. Maybe I'd make better work if I focused on one thing at a time. I just don't know, this is just how I roll. Yet, I will also try my best to slow down and share as much as I can with you. Thanks for being along on the journey with me.