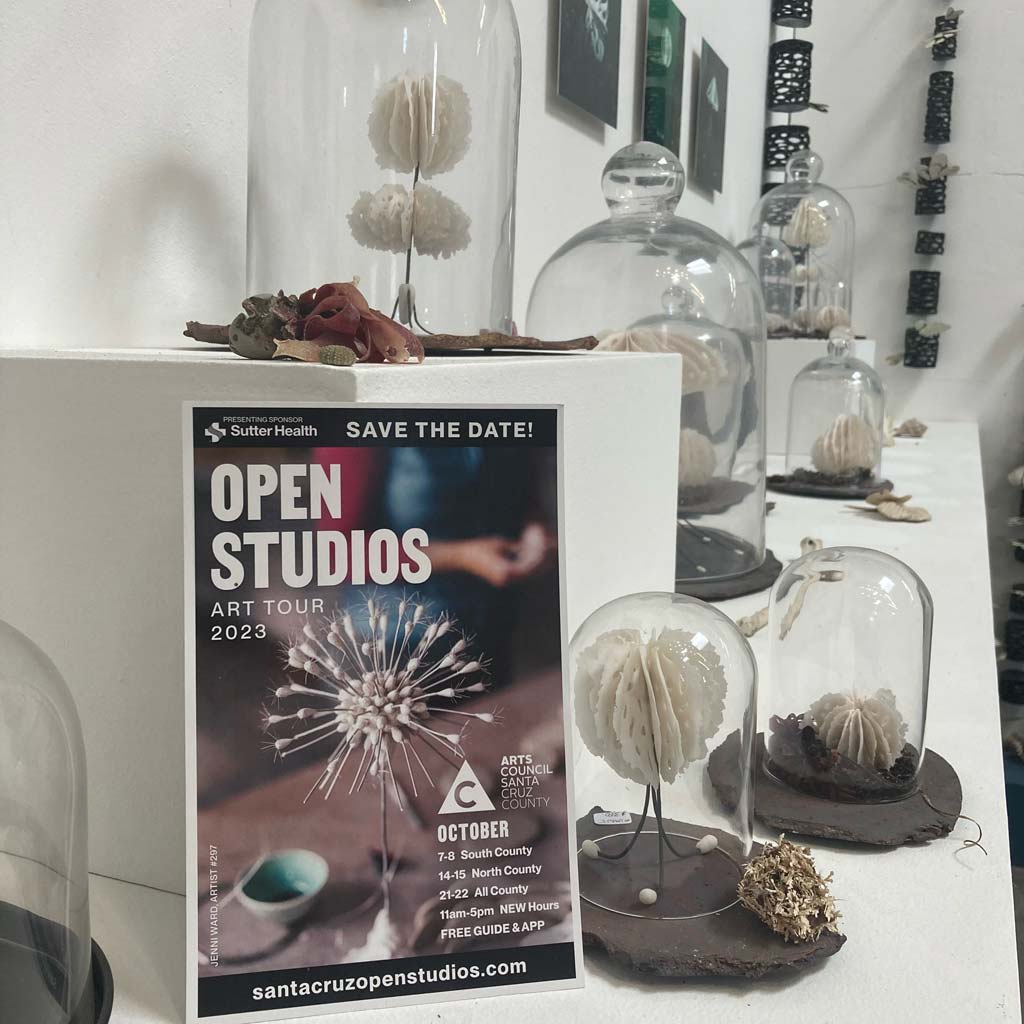 THE STUDIO OPENS TO THE PUBLIC FOR THE LAST TIME THIS WEEKEND- DON'T MISS IT!
SANTA CRUZ COUNTY OPEN STUDIOS 2023
OCTOBER 14, 15, 21 & 22 | 10am – 5pm | ARTIST #297
EARTH ART STUDIO | 2523 C MISSION ST | SANTA CRUZ
Please join me for my 18th and LAST year of participating in the Santa Cruz Open Studios Art Tour! The studio is going to be packed with art; new and old, big and small, so come find a treasure for your home or garden. Looking forward to seeing y'all soon!
AND if you're on my mailing list be sure to bring your bonus coupon from your October email!