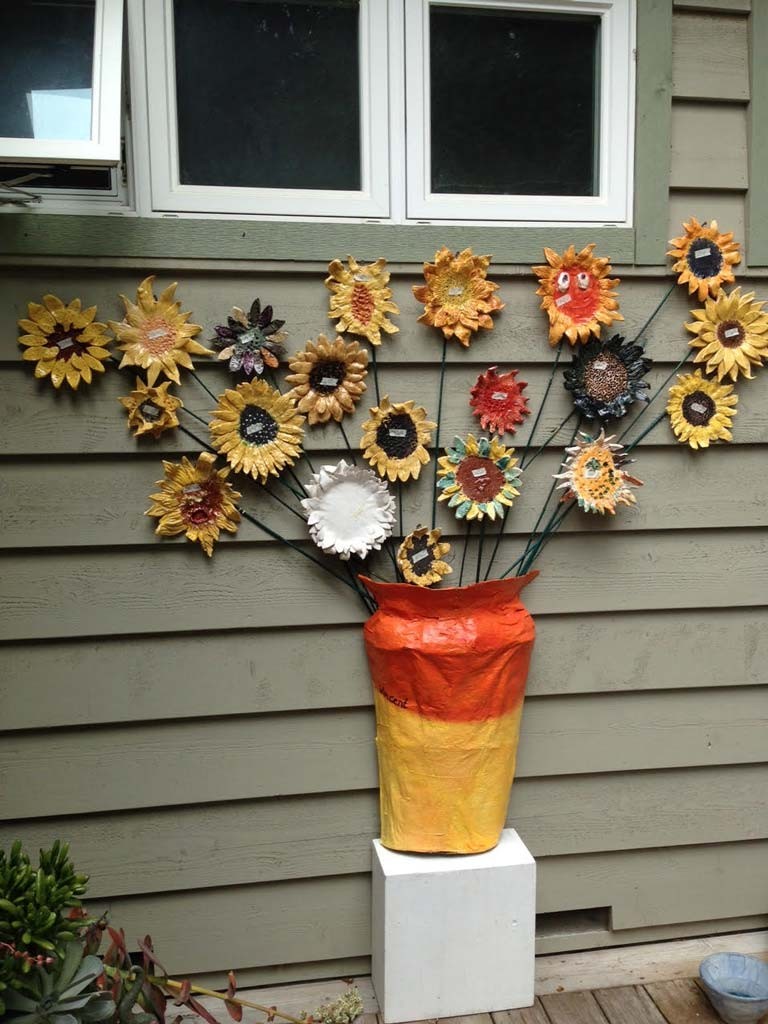 Our Spring Create with Clay Workshop for kids is in its final weeks, but that just means that we are gearing up for our student exhibit at the Spring Studio Sale. My students have sold there work at this exhibit for years and they are always so excited to set their prices and invite their families to come. We talk about the business of art, how to set fair prices, and I charge them a small commission to show their work (which I then donate to a local organization).
The students can show and/or sell a few select pieces that they've made and then we do a group project for a larger display. Last year we made Van Gogh Sunflowers and then recreated a 3-D version of his famous painting on the wall of the studio. This photo was taken as we were setting up before I got their name tags on each flower which of course were in the shape of leaves. I love how unique each flower is and yet how well they work in this grouping.
I'm not revealing what our group project is this year, but I promise that you'll want to take a bite out of it!
Join us at the studio to see this years group project and other talented student work at the Spring Studio Sale!
APRIL 30th 11 – 4 | earth art studio | 767 Cathedral Dr | one mile from the Aptos PO