JOIN US:
EARTH ART STUDIO | Saturday April 30th 11 – 4
767 Cathedral Dr | one mile from the Aptos PO
Looking forward to seeing you there!
JENNI WARD'S NEW WORK & RAFFLE:
Did you miss visiting Jenni's studio during Open Studios this past fall? No worries, new work by owner & artist Jenni Ward will on display. And we will raffle off a hardcover copy of Jenni's first book 'a relationship with earth' and one small sculpture to two lucky winners!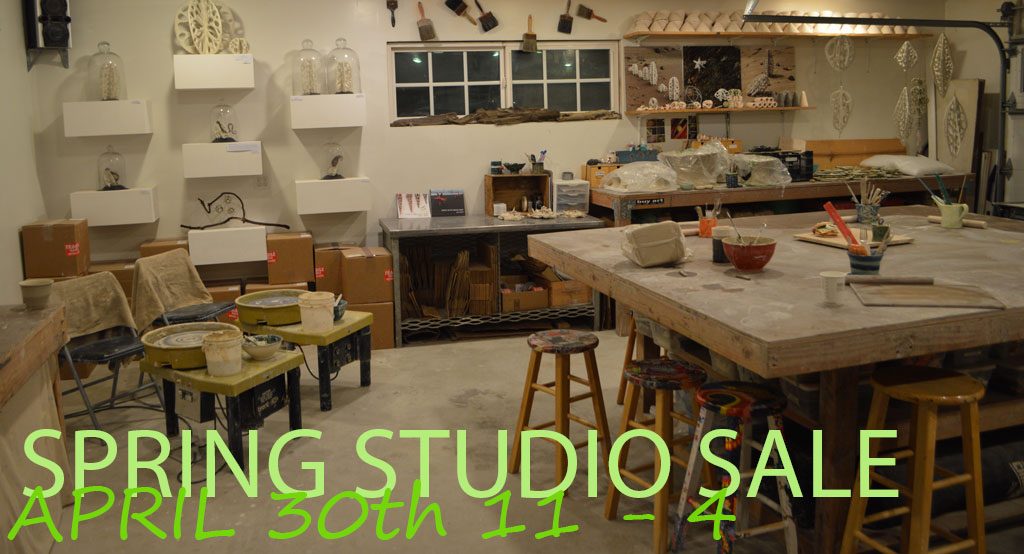 CHECK OUT THE STUDIO:
Interested in Summer Classes for kids or Adult Clay Classes for yourself? Come by and check out the studio…
EARTH ART STUDIO'S STUDENT WORK:
Talented students from Earth Art Studio will be displaying work for sale, with a special 'yummy' theme to this years group project. You can buy art from these budding artists!
BUY ART and SHARE THE LOVE:
We donate 10% of all art sales at this event to The Homeless Garden Project of Santa Cruz!
TAG THE TABLE:
As a special event this year, we will celebrating by signing the studio table! If you've ever taken a class at this table, made a pinch pot or have been cr8iv here, you'll be able to leave your mark and tag the table. Help us fill the sides with student names!