rock candy
I started making these small handheld gems not really sure what I was going to do with them, but I loved how they contrasted to everything else I was making in my studio at the time. They were geometric, angular, brightly colored and very attractive to touch and hold. Once I had a few boxes filled with them, I took them along on a roadtrip to the desert. I thought they might work there as an installation there and I hoped that the color would pop against the desert landscape.


This piece was the result of experimenting with these forms, it was a temporary installation in a rock fissure at Joshua Tree. After seeing them installed, I started thinking about how the land was shaped, with the flow of water and magma creating these organic rock formations. The angled ceramic shapes juxtaposed the smoothness of the rock while the brightly colored pieces contrast the natural tones of the landscape bringing awareness to the negative space of the crack. I imagine that these pieces are like the inside of a geode tucked into a rough outer shell that when cracked open reveal these bright gems; irresistible to touch.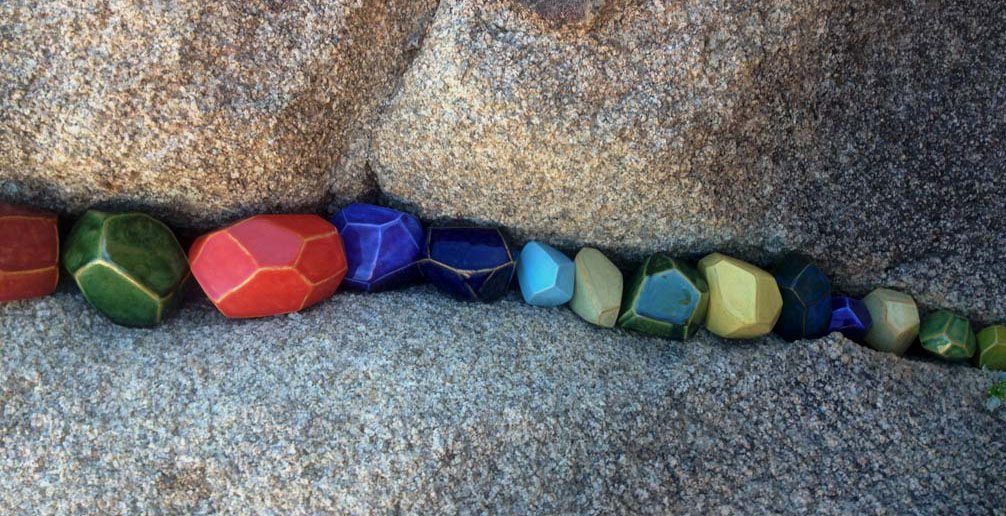 Once the pieces returned to the studio, I decided to find a way to make an indoor installation with them. I was spending a lot of time climbing the walls at Pacific Edge Climbing Gym in Santa Cruz CA and these pieces seemed very appropriate for the space. I was lucky enough to be allowed a temporary installation on one of the few walls that doesn't have climbing holds on it. This piece was titled the Rock Candy River and is available for purchase.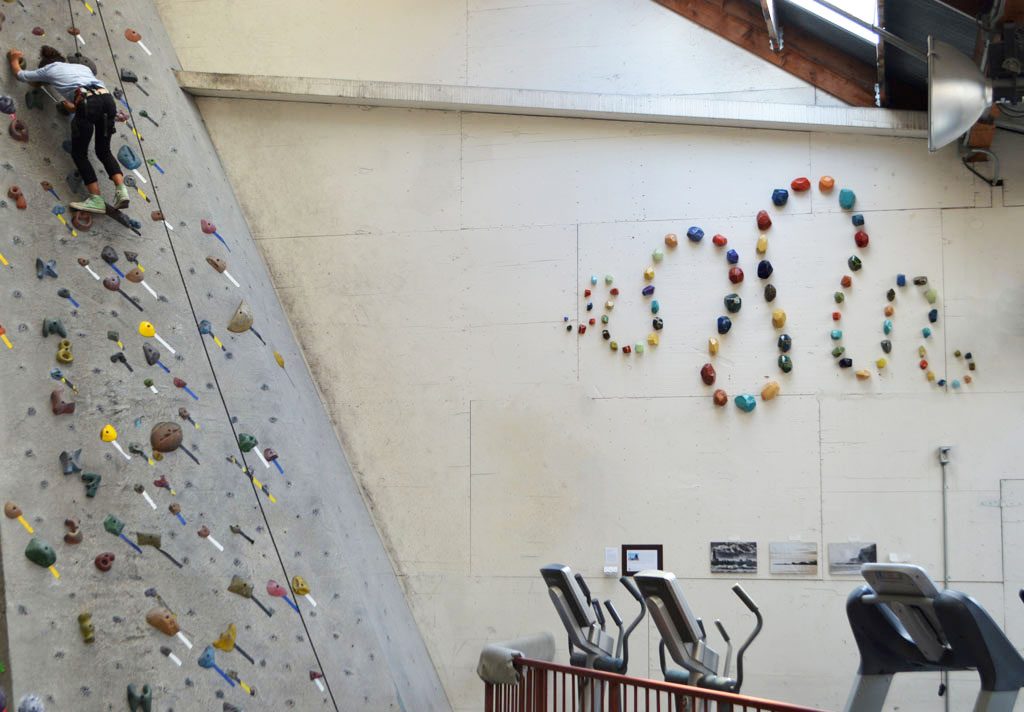 With the remaining rock candy pieces I had left, I decided to modify them for smaller spaces. I collected driftwood from a local beach and I chose wood pieces that felt like they had been modified by the elements of nature, they all had interesting textures and curves to them. Back in the studio, I matched the rock candy angles to the curves of the wood and made these wall pieces that make it easy to include a bit of nature in your home.
It's always interesting to see the evolution of a form or a shape that happens to find its way into your studio practice. I love to experiment with each form and see how many places I can take it and whether it will work on a small scale as well as a really large scale, if it needs to be grouped to be visually interesting or if it can hold its own. How each environment that surrounds it can change the feel of the form, from a barren rock to an urban setting. This placement of my work is a huge part of the creative process for me and I hope you enjoy the results.