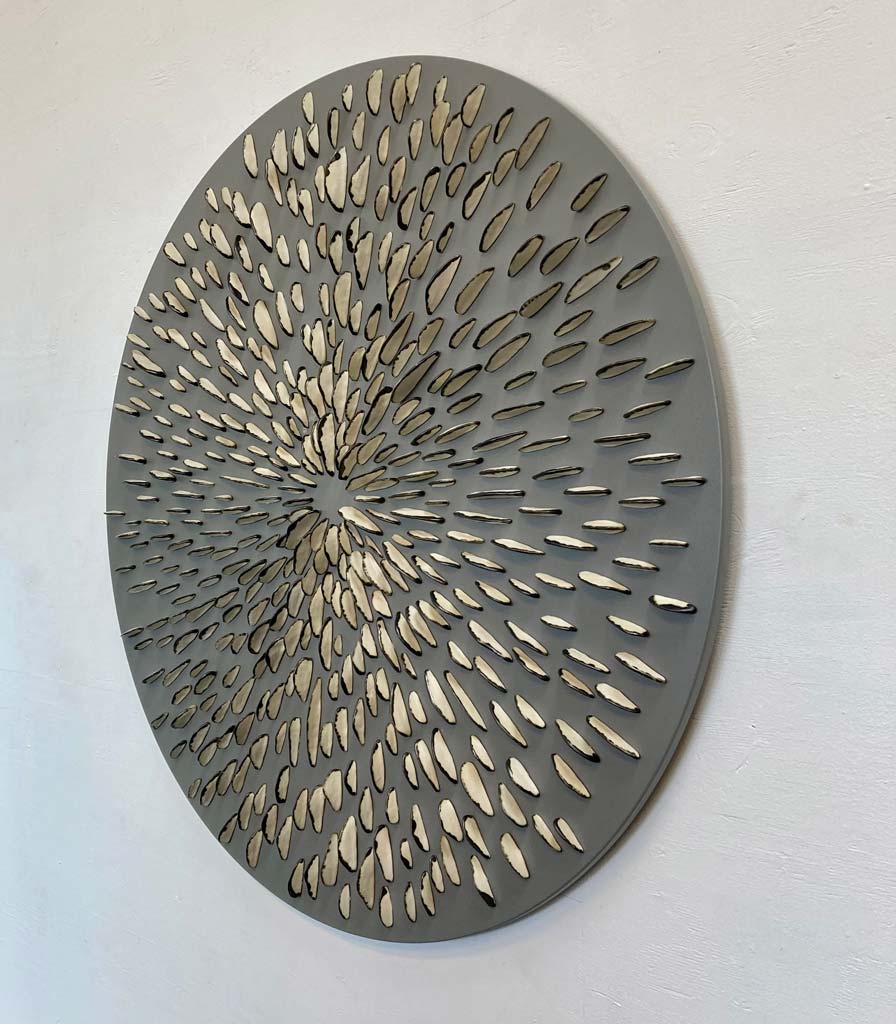 This piece Spore Patterns from the Lichen Series originally debuted at the Grants Pass Museum of Art exhibit; 'where art & nature meet' as a site specific wall piece. Afterwards, all four hundred+ parts stayed in a box for a few years while I figured out what to do with them.
During this past years Open Studios event, this installation reemerged from the depths and onto the wall as an engaging, sometimes eye-tricking single piece. Your perception of the piece changes as you move around it and when the light moves, it plays with the sense of depth.
Inspired by shelf fungus forms, gill structures and dropping spore markings of mushrooms, this piece would be a statement in any room, and would make a striking display for a lobby or restaurant space. It is 48″ x 48″ x 3″, ceramic mounted on painted wood panel, hangs by metal cleats on the backside, $4000.
Due to shipping variations, this piece is not in the online shop, but is available for purchase and shipping as needed. Please contact me directly if you're interested in this piece.