In the final weeks of my residency in Taiwan, the Yingge Ceramics Museum arranged for me to get a behind-the-scenes tour of the mycelium labs at the National Museum of Natural Sciences in Taichung – which was fascinating! In exchange, I gave a clay workshops for the staff of the science museum. The participants were staff and volunteers, most of whom had never played with clay, but who love science and nature.
We created small bowls that they carved into to create natural patterns and designs. All of the bowls were fired and glazed at the ceramics museum and then returned to the science museum. They just sent me photos of the all the bowls installed in their gorgeous greenhouse in a beautiful display of our ART + SCIENCE collaboration.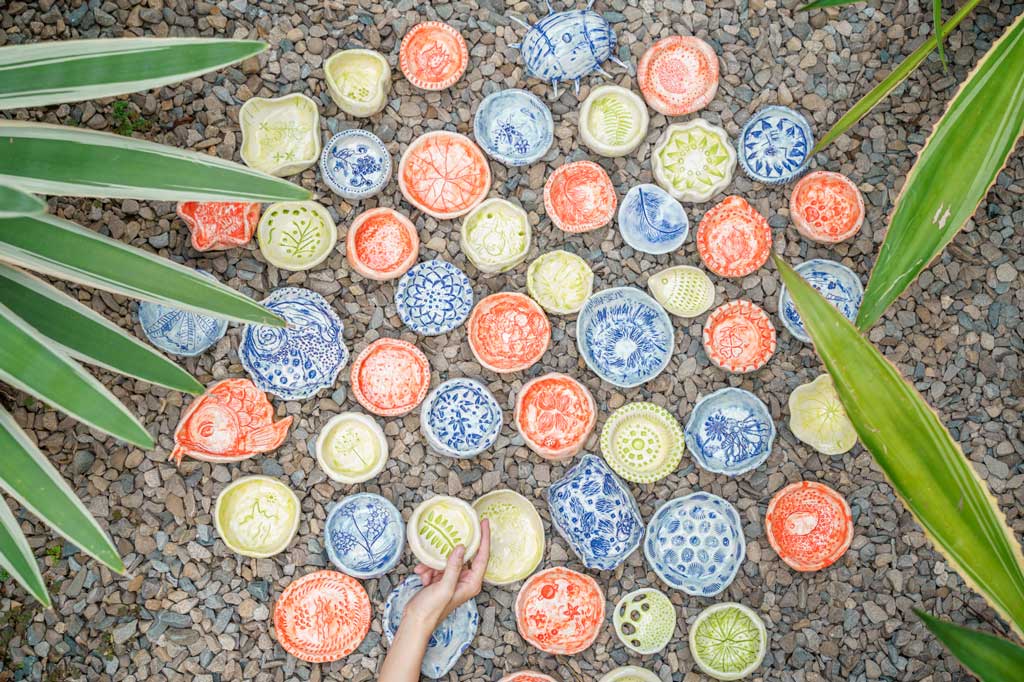 I'm so thrilled to see how thoughtfully they assembled these pieces into the landscape of their greenhouse. It was a wonderful experience to form this connection between the two museums and I'm grateful to them both for their willingness to accommodate my request to make this cultural exchange happen.