Now that the ceramic parts for this site specific installation are completed, it's time to start working on the infrastructure. Each of the ceramic pieces will be epoxied to a steel rod that will be anchored into the ground supporting the pieces and also allowing them to float off the ground about a foot. This will give an ethereal vibe to the piece while also allowing the forest floor room to regrow beneath the work.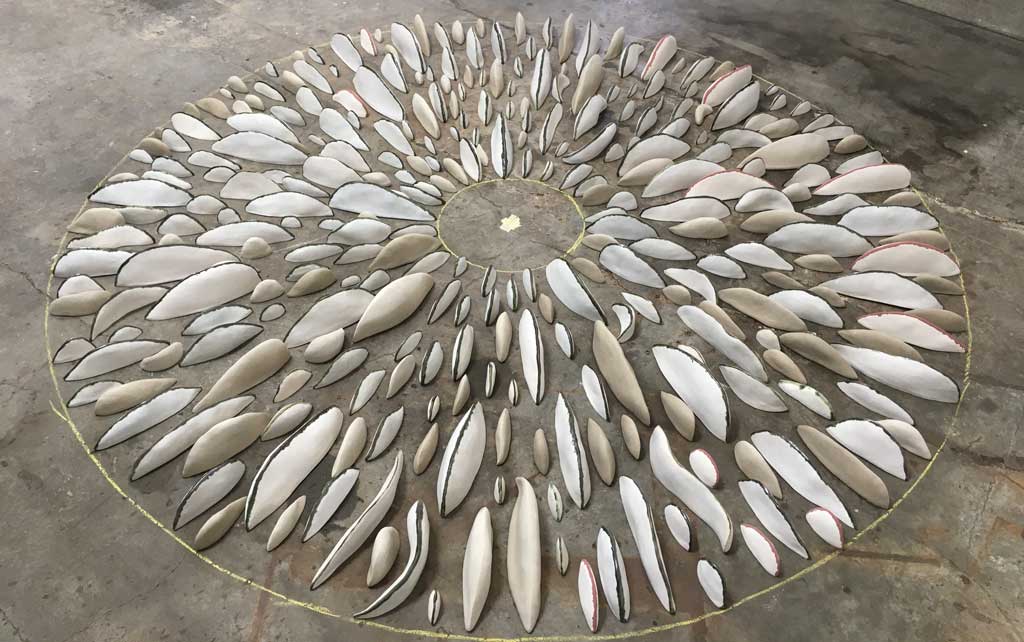 There are over 300 parts but about half of them are large enough that they require two rods to support them, so that totals to approximately 450 rods that need to be fabricated, plus some extras of course. I ordered 1300′ of steel rod that needs to be cut into 30″ lengths, the ends are ground so they are not sharp and then I'm welding on a washer to the end of each rod where the ceramic piece will rest and be epoxied to the rod. It's simple, but it is A LOT of parts to make.
I've also started to pack up all the parts and make lists of everything I'll need to bring with me for the installation. And trying to prepare and plan for all the 'what ifs' that might happen. Luckily, I can already tell that I've got a great team meeting me on site and that even if all doesn't go as planned, we're going to make it work and make it beautiful!
Installation is now officially scheduled for early August, and I'll be posting the progress on my Instagram feed if you want to follow along.