I'm finally ready to reveal a fun collaboration with sculptors Lucia Bruer and Franco Di Majo entitled Bling!
It all started with the pile of Rock Candy pieces in the studio. Lucia was visiting the studio one day and said, 'Wouldn't it be fun if they were gigantic jewelry?'. We both looked at each other and knew we had to see this idea through.
We decided to make two rings, that would appear to be stuck into the ground at the bottom and have their big gems crowning above.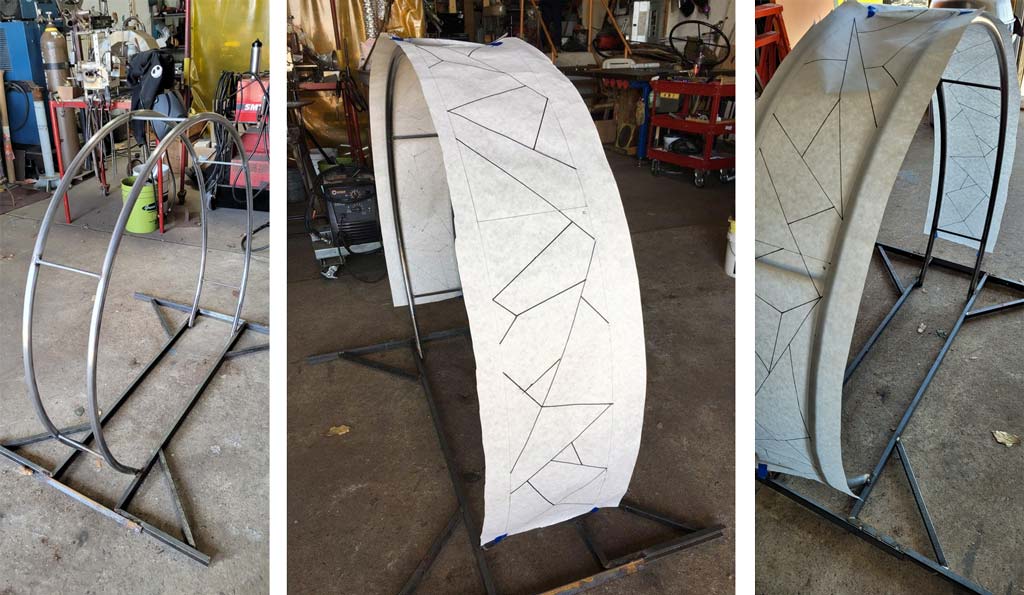 Lucia enlisted the help of Franco and they started planning out the logistics of making the structure for band of the ring. Then we designed the layout of the band so that it mimicked the shapes of the ceramic rock candy. We also designed the bezel it would sit in with similar angles. Next up, there's a lot of welding to do but it was really exciting to get a vision of what it would look like assembled.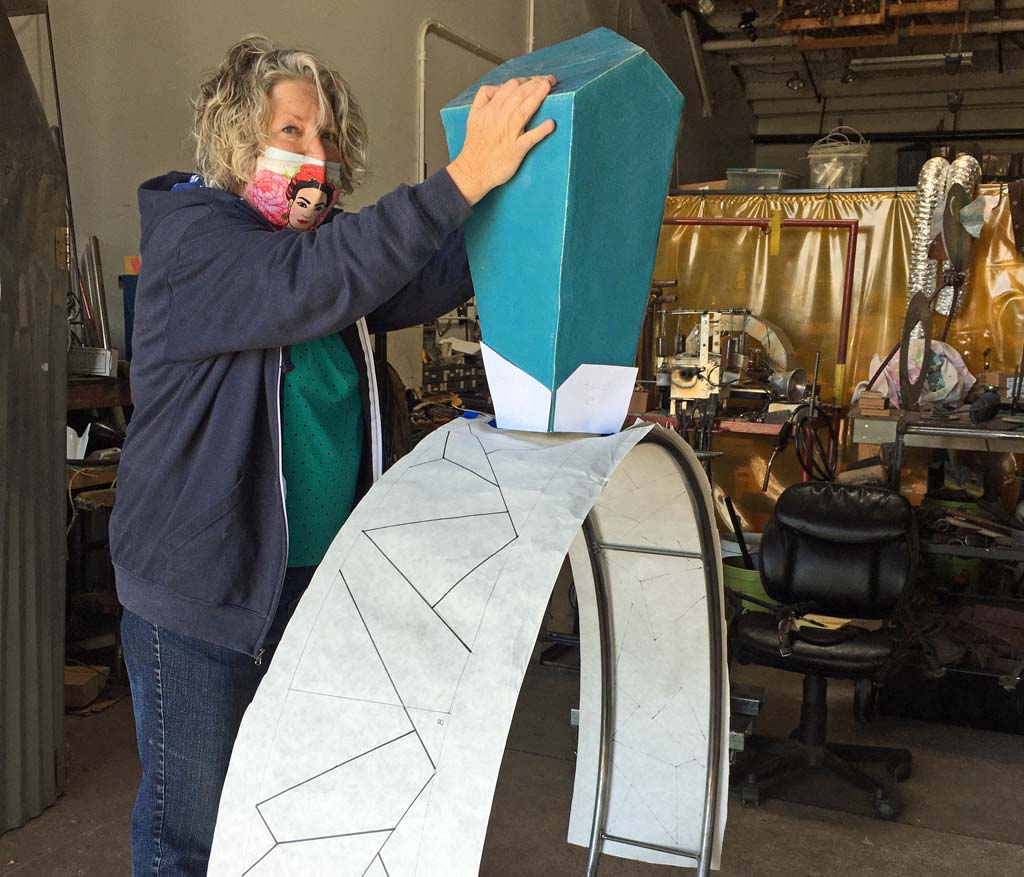 We're hoping these rings will be installed at Sierra Azul Sculpture Garden early summer, details to follow.