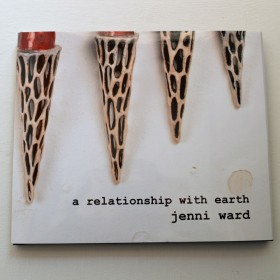 If you signed in when you visited the studio this weekend, you were entered to win a copy of my book 'a relationship with earth' and a set of cards from photographer Jim Bourne's 'Bodie Series'. And the winners are…
Congratulations Clare Nicholson & Iris Dorfman!!
If you come to Open Studios this weekend and sign in, you'll have another chance at winning!! See you at the studio Sat & Sun 11 – 5!