The Jet Set, a nationally syndicated cable tv travel show, visited the Price Sculpture Forest for Season 6, Episode 19 featuring Whidbey & Camano Islands, Washington. Starting at about 12:30 minutes in, you can catch some great shots of my installation Lichen Series: Spore Patterns along with many of the other site specific sculptures in the park.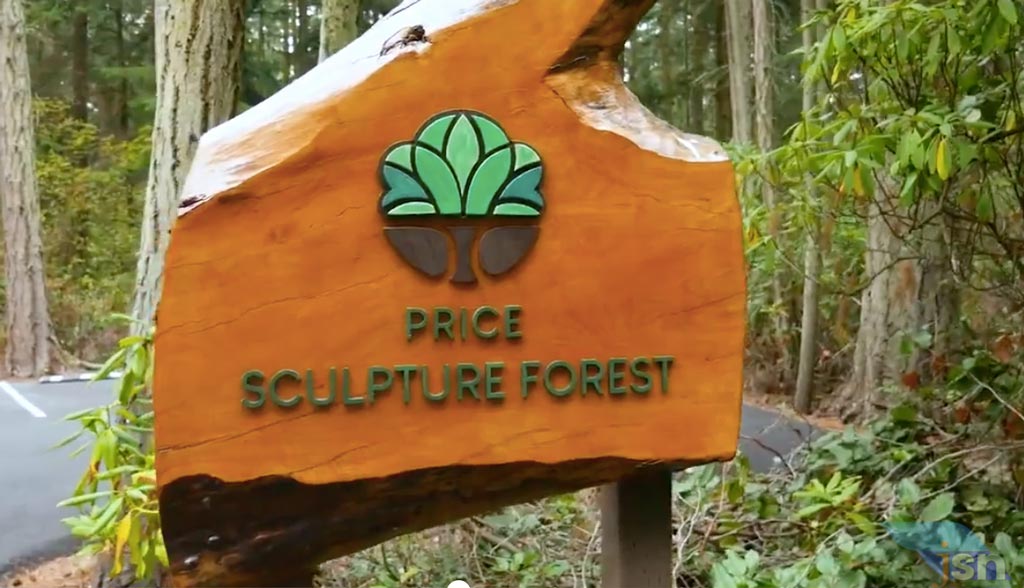 The Jet Set offers viewers a weekly dose of travel news, lifestyle trends, inspiration, interesting and informative guests and destination features shot on-location.
The show is hosted by former flight attendant and television travel expert Bobby Laurie along with health and wellness expert and Mom, Nikki Noya.
The Jet Set en Español is written by and videos hosted by world traveler, photographer, and travel writer Juan Albarran.
The program airs in all 210 US TV markets including The US Virgin Islands and Guam, across Canada and in 11 Caribbean nations.