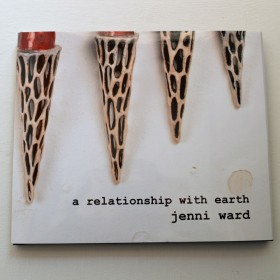 Thank you to everyone who came out to Open Studios this year, it was so fun catching up, saying hi and meeting new faces!
For all of you new to getting my email blasts, I want to welcome you and thank you for coming to the studio during my 14th (or15th?!?) Open Studios Art Tour. If you signed up on my mailing list, you'll be getting a once a week email with all of my blog posts for the week AND you'll get a once a month email with a wrap up of everything going on in the studio; events, classes, new work etc. If you want to adjust your settings and only get the once a month email from me, you can click the link here to do that or click the link at the bottom of any email from me and adjust your email preferences.
As a thank you gift for joining this creative community, please click the link below to download your free PDF book of my work 'a relationship with earth'. Enjoy!
b cr8iv,
-j