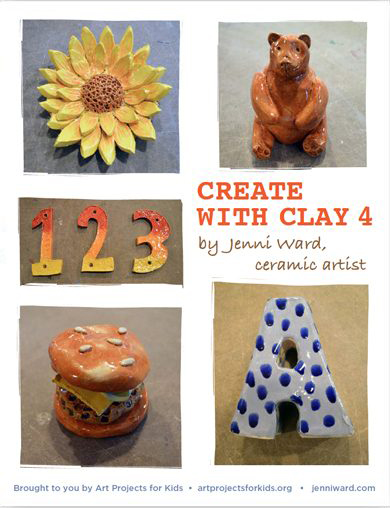 Need a great gift idea for your kids teachers?
Four downloadable ebooks, Create with Clay 1 – 4 were created with my 15+ years experience teaching clay in the classroom and designed with the help of art teacher extraordinaire Kathy Barbro of Art Projects for Kids.
Each book includes 5 step-by-step classroom tested projects for working with clay. If your kid's school doesn't have a clay or art program, this can be a simple way to help teachers give some creative classroom time to their students.
At only $5. each they are an affordable and unique gift for any teacher.