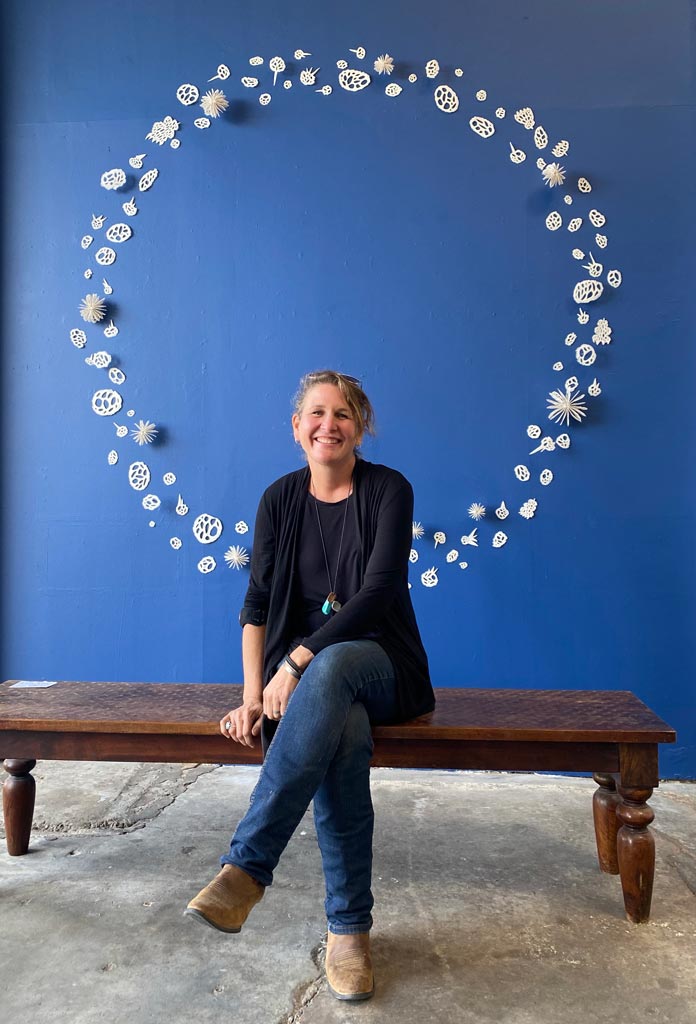 THANK YOU TO ALL WHO VISITED THE STUDIO THE PAST TWO WEEKENDS FOR OPEN STUDIOS!
So much gratitude for all 900 of you that came through my studio this during this years Open Studios Art Tour. It's a lot of work to prep for this event but your conversations, thoughtful compliments and purchases make it all worth it! I hope you loved seeing my latest work from the Bone and Umbel Series, it was so fun to have a custom blue wall in the studio and watch you take selfies and family photos in front of it.
Don't be a stranger throughout the rest of the year, we can keep in touch via social media, by signing up for my email list , do your holiday shopping on the online shop or just make an appointment to visit the studio – I'd love to see you!