A GIGANTIC Thank You to everyone who came out to support the arts at the
11th Annual Spring Studio Sale this past Saturday!

I loved catching up with past students, seeing current students selling their work and meeting new students who will be taking classes this summer. The studio table is now officially tagged by many Earth Art Studio students but I'd love to add more, so come by and sign the table!
The studio sale was a great success and we are able to donate nearly $100 from our combined art sales to the Homeless Garden Project of Santa Cruz. Students shared work that they had made over the past months alongside my own works- it was a fabulous exhibit! Our student project looked good enough to eat and the ceramic donuts were the hit of the show!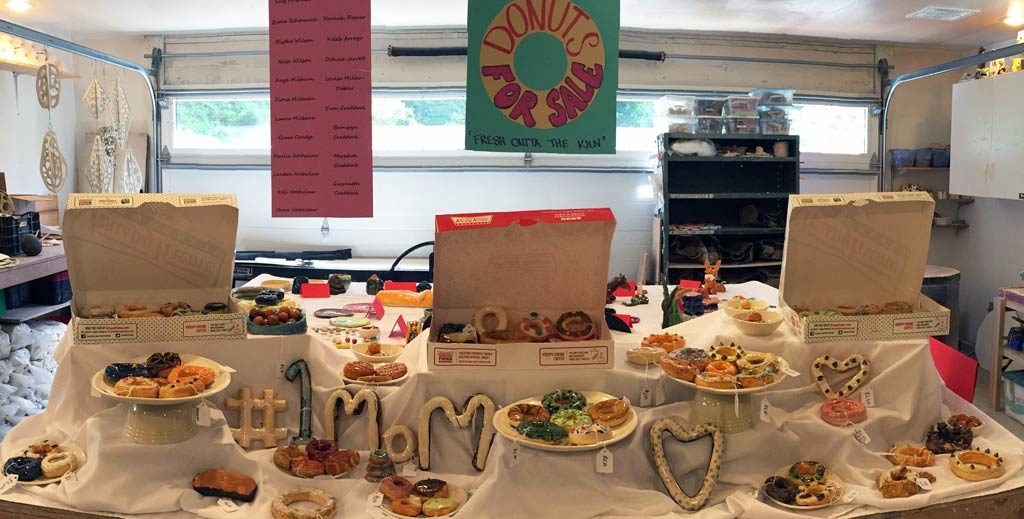 I also debuted work from my new Tide Pool Series which is now available in the online shop. A video and portfolio of the 'In the Field' images are also up on the website. Hope you enjoy the new work!