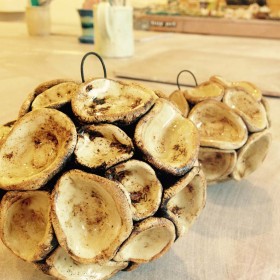 I love making custom orders for clients because they get to be involved in the process of making the piece too. A lot of times they are asking for pieces in a style of work I've stopped making in my regular studio time, but I'm happy to revisit these styles- it's like meeting up with an old friend. These two pieces just came out of the kiln and are from the Sprout Series I made in years past. I had a few people request them for custom work at this years Open Studios event, so I get to have fun making a few more.
If you saw something in my studio that struck your fancy, but maybe it was a little to big or the wrong color, let's make one that's just right for you!
Start by filling out a custom order form and we'll go from there. I'm happy to work with you to make the perfect piece for you or a gift.