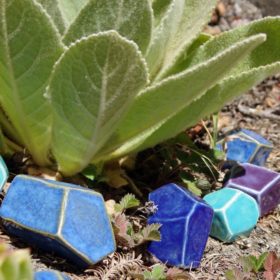 The Rock Candy Series colorful ceramic gem-like forms are now available in the online shop! They are intriguing objects mounted on the wall or placed in the garden as colorful eye candy.
Rocks are organized in the online shop by color but sold individually, mix and match to create your own creative composition.
Each rock ranges in size from 1″ – 4″ and they are $35 each regardless of size. There are 14 colors to choose from!