I was invited to install two sculptures at the 5th Annual Clay and Glass Exhibit at the Healdsburg Center for the Arts. I have the parts, hardware and tools for the two indoor installations from my Bone Series all packed up and ready to go. Road trip ready!
The fun (and scary) part about doing these type of installations is that I really don't know what it will look like until I install it. I base my plan on sketches, basic layout in my studio and the hopes that this new crazy idea will just somehow come together and look good too! I confess that I also consult my in house construction team (aka: my husband Nate) about the plausibility of these ideas too.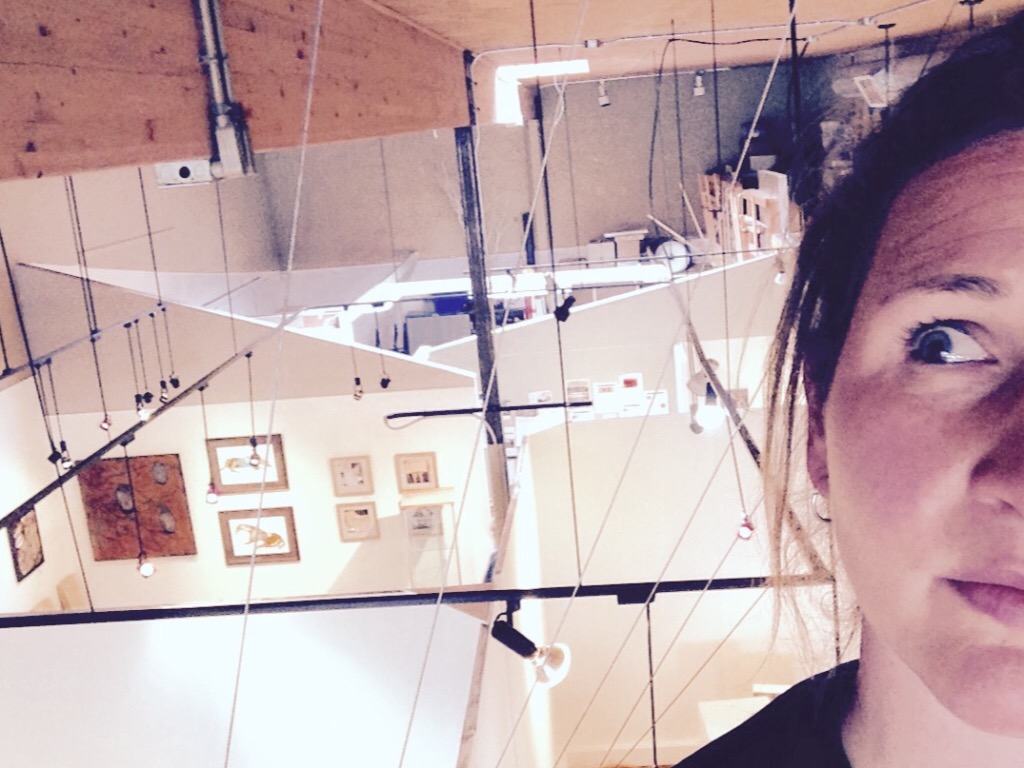 Today, I arrived at the gallery to find pedestals being painted, walls being arranged and the scissor lift waiting to take me up to the 20′ ceilings to start installing the hardware for the suspended work.
Tomorrow, the pieces will be installed and fingers crossed, they will look amazing! Until then, I'm enjoying the beauty of the Russian River.