This Thursday I'll be heading up to the north bay to install my Hive Series at the Bioneers Conference. This piece might be my most traveled piece of art, it has been installed in Grand Rapids Michigan, Portland Oregon and in multiple shows all over California as well as in the redwood forests and now it is headed to the north San Francisco Bay area. I'm honored to be showing my work alongside a number amazingly talented artists, check it out if you can!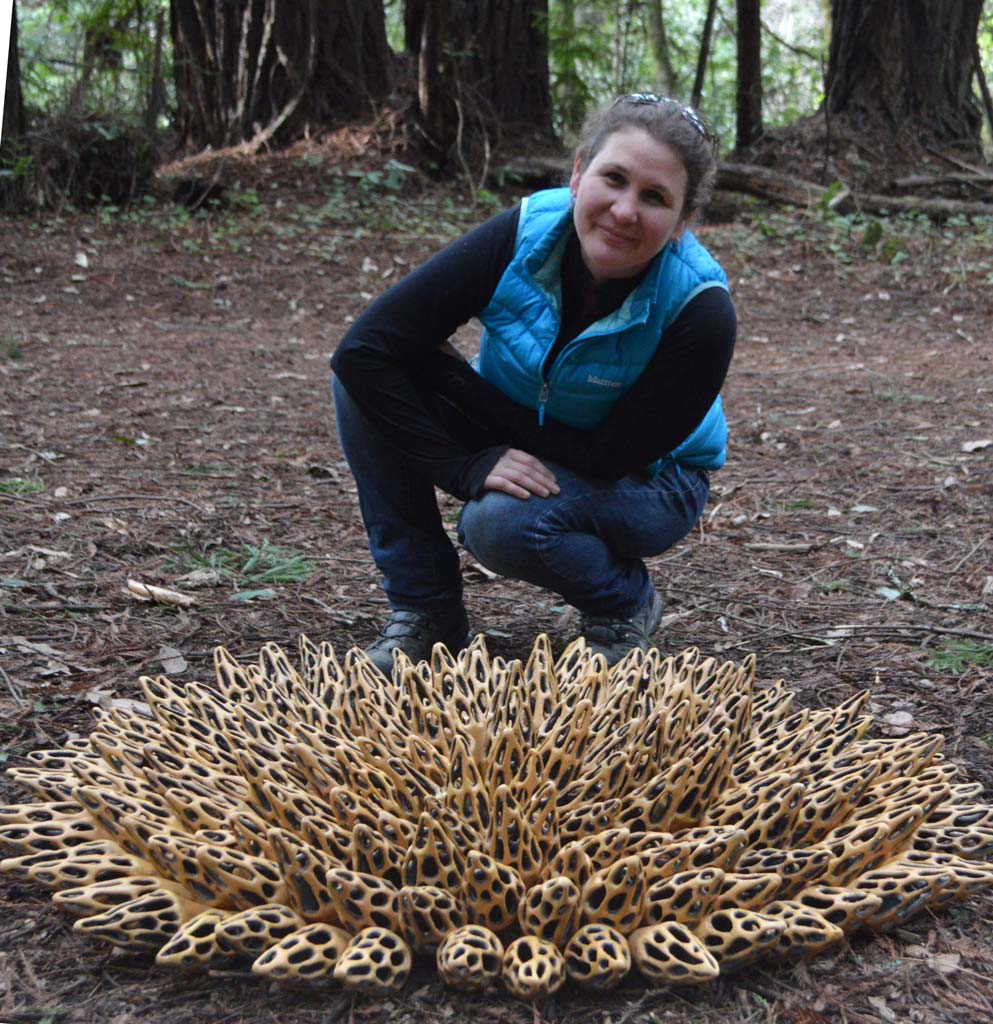 See this piece in person at the conference October 20 – 22 at the Marin Center in San Rafael CA, tickets available here…
About the Hive Series:
The Hive series is inspired by the natural balance between strength and fragility, curiosity and avoidance, security and vulnerability. These concepts are explored using a geometric configuration of multiple ceramic forms. The combination of these elements create an abstract interpretation of a hive structure both physically and conceptually that creates a dynamic visual for the viewer. This installation is comprised of almost 200 individual diamond shaped forms of clay with holes cut and carved into one half of them.