Very excited to announce that I've just installed a new (to me) larger kiln in the studio! I was able to buy it used from another artist who was downsizing their studio. My husband named the new kiln Hugo because well… it's huge! Can't wait to start loading it and firing it up!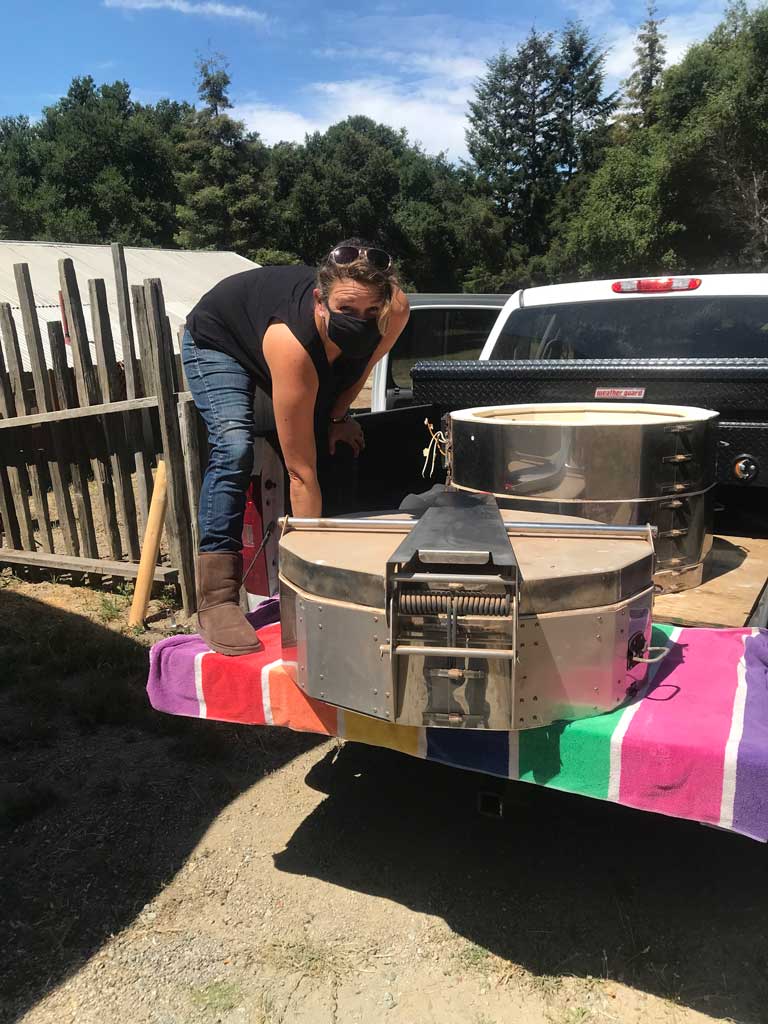 This means that I'm now selling my older big kiln, details are below if anyone is interested in it!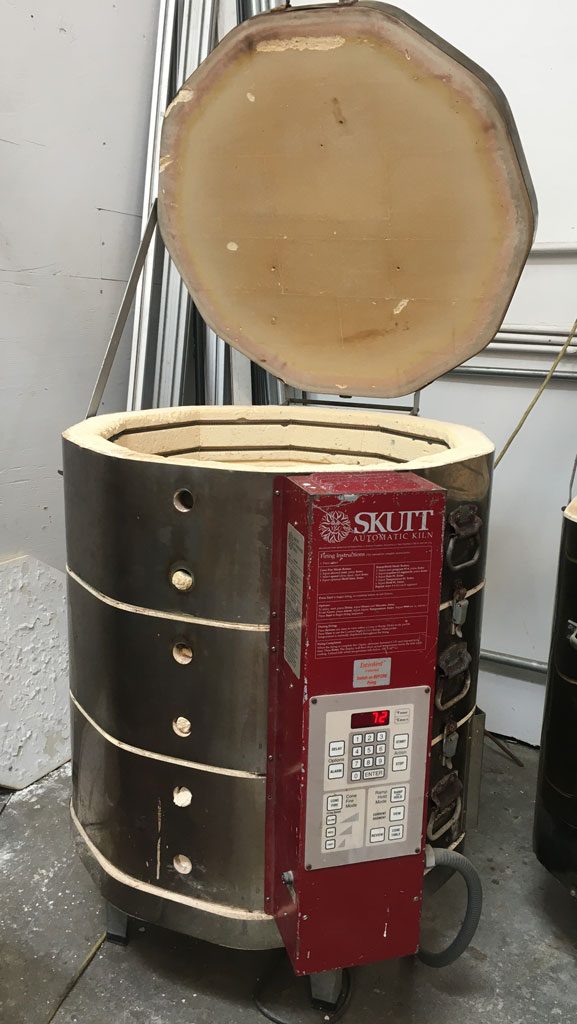 For Sale
Used Skutt Automatic KM-1027
208 V
31.7 Amps
3 Phase
2350 F/ Cone 10 Max
7 cu ft
23 x 23 x 27d (opening)
$1200.
Includes:
2 Full Shelves, 5 Half Shelves, Large Selection of Posts, ~10' of Wire, Receptacle, 40 Amp Breaker for Square D Box.
Condition:
New elements, Thermocouple, Relay Switches, Plug and Receptacle.
Some damage to bricks, missing/broken peep hole plugs, has envirovent but doesn't work- could possibly be fixed.