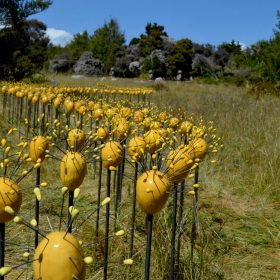 If you can't make it out to see these installations in person, well, that's just sad.
But the good news is that you can check them out on my website!
Click the links below to learn more about my two newest installations at the UCSC Arboretum for the Environmental Installations exhibit curated by Susana Arias.
Environmental Installations | May 20 – Nov 17 | Opening May 20, 3 – 6pm