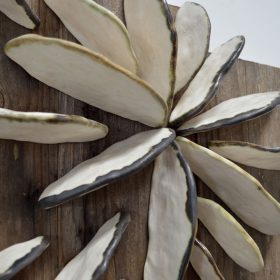 I'm excited to announce that NEW sculptures are available in the online shop!
Hive Series These Mini-Hives are dynamic to look at and will fit beautifully into your garden space. There are only 6 available!
Lichen Series The Lichen Series has evolved into Spore Patterns on reclaimed wood as wall sculptures for indoor or outdoor placement.
Umbel Series The 230 Umbel Flowers are on display at the Environmental Installations Exhibit but they are available for pre-sale now and are selling fast!