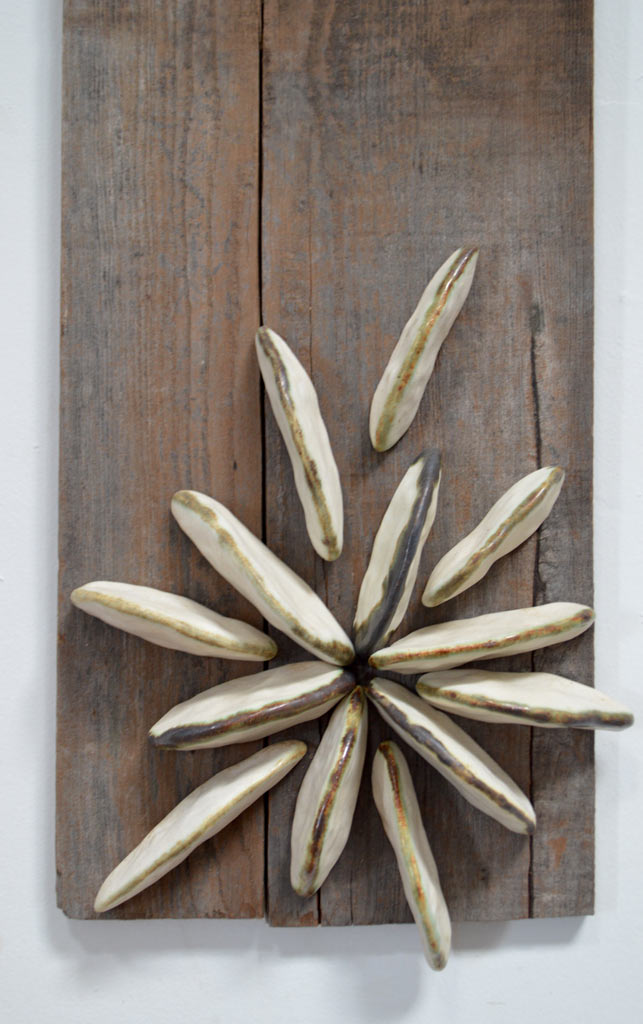 If you made it to the Spring Studio Sale a few weeks ago, you saw the latest pieces from the Lichen Series | Spore Patterns hanging on my studio walls. I'm really loving these new pieces which are mounted to reclaimed barn board I found on my mother in law's property.
The ceramic pieces are arranged on the boards to mimic the composition of mushroom spore patterns and play with ideas of death and new growth. These can be hung on the wall both indoors and out, and will give a modern rustic feel to the space they encompass.
They will be hitting the online shop soon, but if you're interested please contact me for details.
ceramic & reclaimed wood, sizes range from 8″ x 20″ to 30″ x 30″ and prices range from 150. – 250.