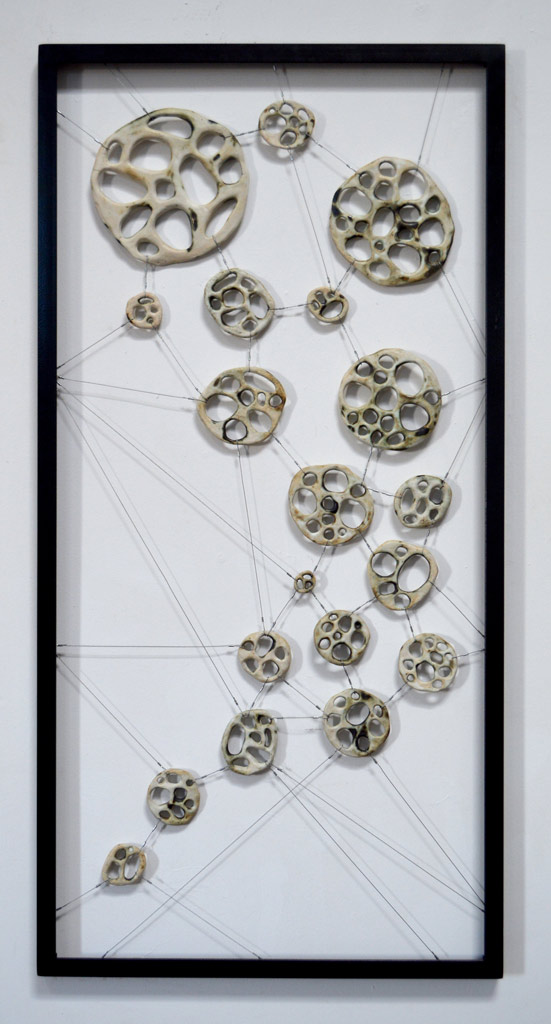 The latest work from the Bone Series is now up in the shop! These pieces debuted at Open Studios this year and there are only 8 available.
About the series:
These new pieces from the Bone Series are framed compositions of ceramic discs that were inspired by bone fibrous structures and they are held together with steel cable. The pieces and the cables float just off the wall so they cast really beautiful shadows that really enhance the pieces. The ceramic pieces have been used in ephemeral installations both in the gallery and in the field.
The frames are made from painted steel with holes in the back corners designed for easy wall mounting. These pieces qualify for free shipping within the US.