Ceramic art hearts are the perfect gift for the loves in your life. Each one is hand-made and uniquely designed by sculptor Jenni Ward. They are available on metal stems to add to a plant or bouquet of flowers or as ornaments with twine loops that can slip over a wine bottle for an easy housewarming gift. Seasonal styles are now available in the online shop and are available for wholesale accounts. Check out the Summer 2016 styles…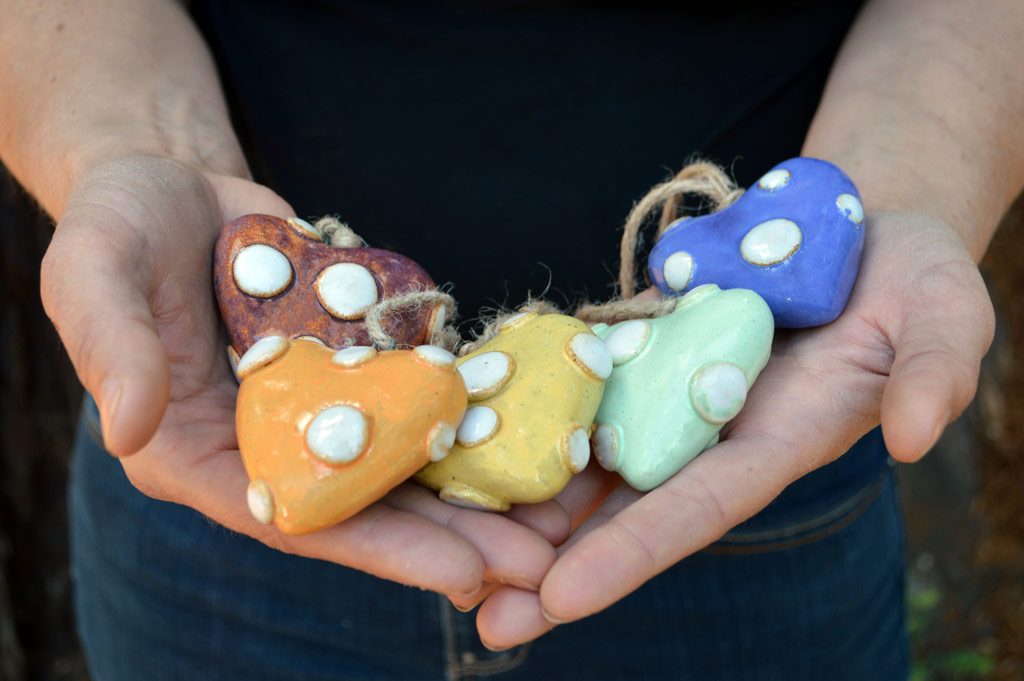 Choose from any of our summer 2016 styles when you order:
Wings: Bright red heart with white wings
Seahorses: Turquoise heart with dark seahorse imprint
Coral: Chartreuse toned heart with dark coral imprint
Bubbles: Earth toned heart with bright blue bubble designs
Polka Dots: Brightly colored heart with white dots
SHOP NOW…
A portion of all art heart sales benefit philanthropic arts projects!
NEW! Wholesale accounts welcome, contact Jenni for details!