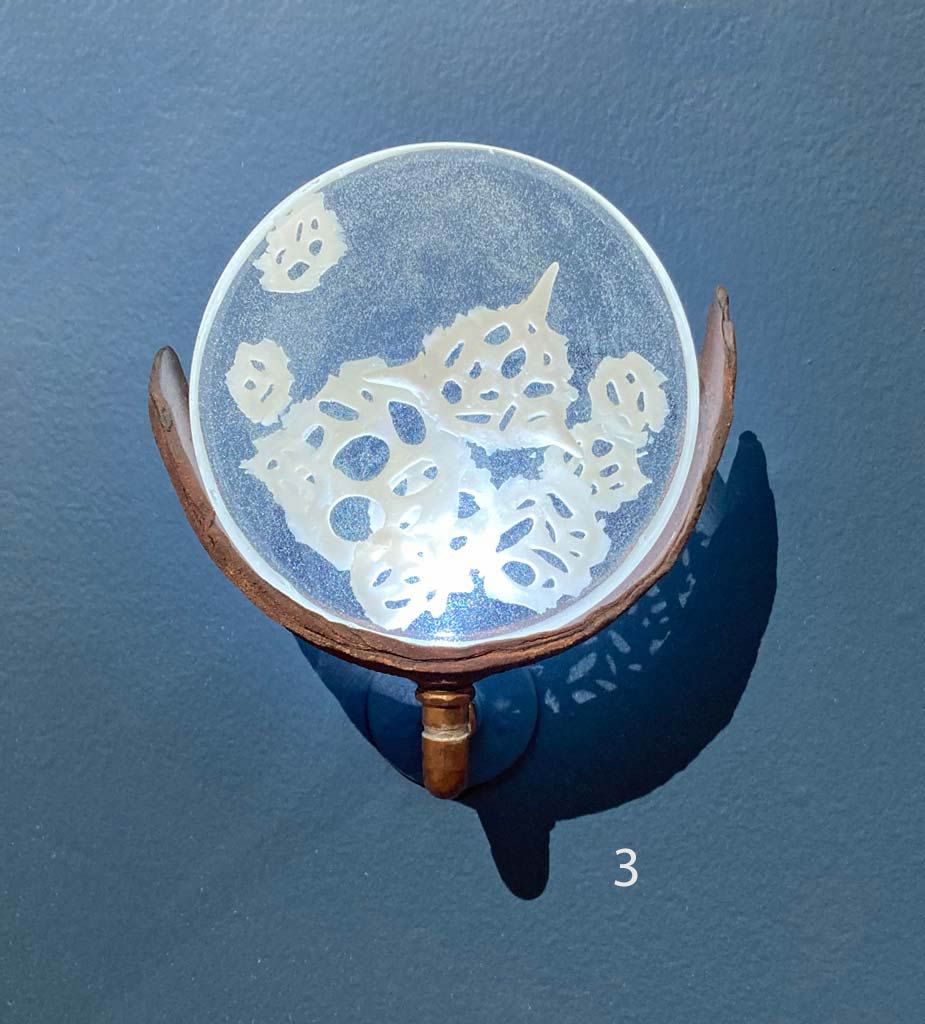 Two of the three available Water Droplets have sold! Does anyone want to adopt the last in this series of work??
Inspired by viewing a drop of seawater under a microscope these porcelain plankton parts are trapped within multiple layers of clear resin. Each resin disc is set into a custom stoneware clay and copper holder that is mounted to the wall and lit with LED lighting.
600. | 8″ x 9″ x 5″ | ceramic, resin, copper, led lights | 2022
A portion of your purchase will be donated to the Eloise Pickard Smith Gallery and California Ocean Alliance.