Do you love free shipping? Enter the code LOVEFREESHIPPING at checkout and the shipping costs are on me!
If you haven't been able to make it to the studio or a gallery opening to start collecting my work, now's your chance! Work from the Rock Candy, Hive, Specimen, Nest  and Bone Series all qualify for free shipping for the month of February.
Are you feeling the love?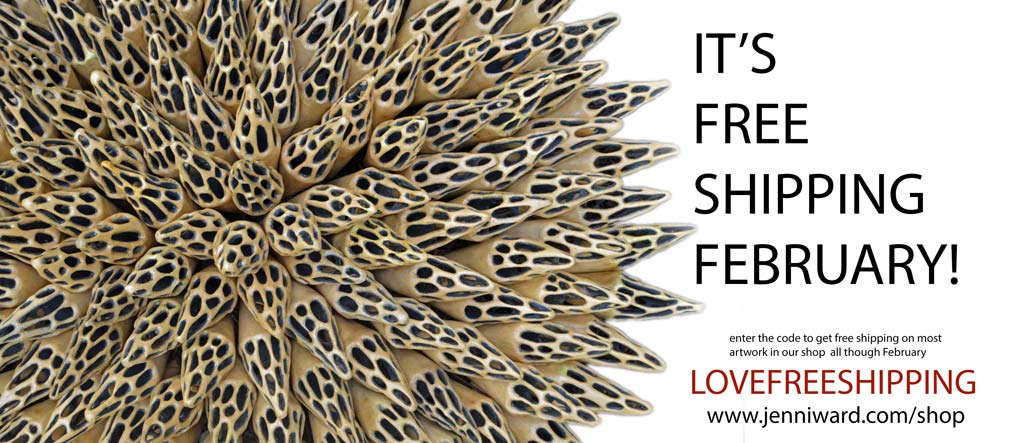 Free Shipping coupon is valid 2/1/17 – 2/28/17 in the US only and excludes gift items, books and classes.