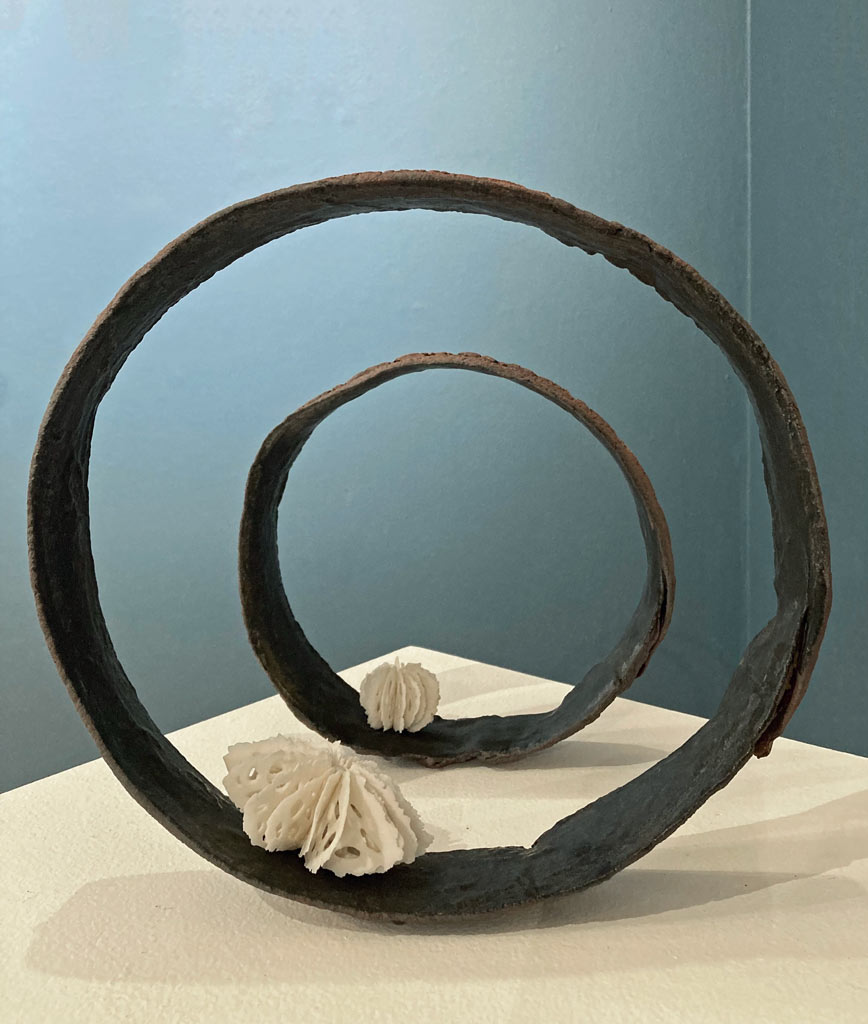 After spending some time exploring the tide pools during our recent King Tides, I had to bring these Urchins Hole sculptures back into the spotlight. They were inspired by the sea urchins natural homes of holes in mudstone rocks visible at very low tides. The holes are actually formed by the urchins themselves, who bite away at the rock with their teeth and slowly sculpt their protected home around them. 
The urchins are hand built, with perforated flanges of very thin, nearly translucent porcelain that are fused to a stoneware ring as it's protector. The stoneware has a red iron oxide wash on it making them appear to be made of metal instead of clay. Each piece balances on rubber bumps to make sure they don't scratch your surfaces. And they can be easily cleaned by running them under the tap – check out this video about cleaning your art. All of these pieces are available for shipping within the US or chose local pick up at checkout.
Check out the last four available in the online shop!