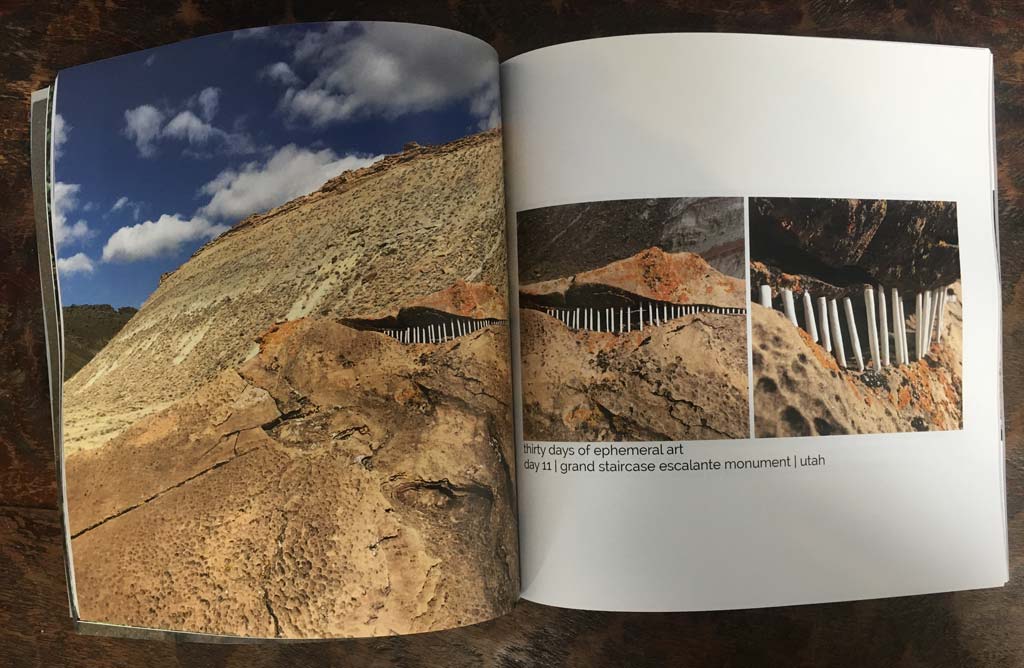 Still need a gift?
My three art books, 'A Relationship with Earth', 'Where Art & Nature Meet' and 'Inspiration through Exploration' are available in the online shop and catalog my work from 2009 – 2022.
The latest book 'Inspiration through Exploration', is a 112 page, softcover catalog with full color photos of my installations and objects spanning from 2016-2021, including 30 days of ephemeral installations made during the initial quarantine.
Book Bundles are on SALE too! 3 books for only $60 or individually sold for $25 each.