After a week in Oregon installing and opening my exhibit at the Grants Pass Museum of Art immediately followed by a month trekking through Bhutan, Sikkim & Nepal… I'm finally back in the studio, albeit jet lagged but I'm back! And there are a few things on the radar for the coming months I wanted to remind you about…
I've had three pieces accepted into the annual Sculpture IS: 2018 exhibit at Sierra Azul Gardens in Watsonville. I'm excited about these pieces because they are larger than any work I've done in the past and the first time that I collaborated with my husband Nate on a piece. He's welded together three umbel structure forms from steel rod that are about 3′ in diameter and I will be attaching clay forms onto the ends of to make gigantic umbel flowers. The flower heads will be placed on steel pipe stems and planted in the garden towering around 8′ high. Be sure to check them out when the show opens June 1st!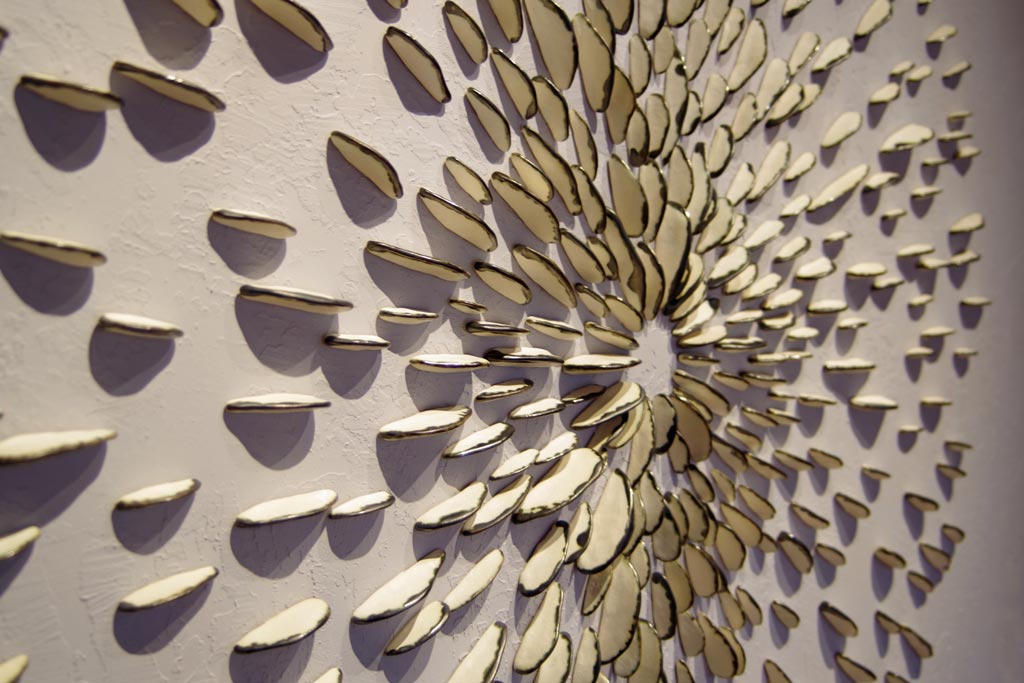 The exhibit 'where art & nature meet' at the Grants Pass Museum of Art will be up until May 25th, if you're in the area, please check the show. If you can't see it in person, I'll be posting images from the exhibit on my website shortly (the image above is a detail of my Lichen Series Installation). All of the unsold work will deinstalled over Memorial Day weekend and be returned to the studio at the close of the exhibit. So if you're interested in purchasing any of the work that was a part of the show, let me know.
Lastly, I will be at Buffalo Creek Art Center near Gardnerville, Nevada for a month long artist residency for all of June. I will keep you posted on the work I make while there but my primary focus will be on using the time to create work and experiment with new ideas in an uninterrupted space. I'm so looking forward to this opportunity!
So, yeah, it's official, I'm back in business!