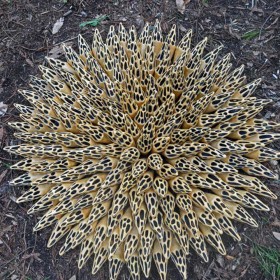 So excited to announce that my Hive Series Installation was accepted at the 7th annual ArtPrize event in Grand Rapids, Michigan and my work will be shown at the Calvin College's (106) Gallery in downtown Grand Rapids!
This year ArtPrize runs from September 23 – October 11 and offers artists the opportunity to win more than $500,000 in awarded prizes. Half is decided by public vote and half decided by a jury of art experts. You might of seen the 2014 grand prize winner going viral on social media: Anila Quayyum Agha's Intersections.
So if you're in the Grand Rapids area, get out and rock the vote!