Before I lived in Santa Cruz, I would visit my then boyfriend (now husband) on the weekends and I fell in love with Santa Cruz (and him) for its long walks along west cliff, hikes through the redwoods, the quirky fun of downtown and rides on the giant dipper. On one of my weekend visits, I was wandering around town by myself and couldn't figure out what these bright green signs were all about. I followed the arrows which lead to a series of artist studios that were open to the public for the weekend. I didn't know anything about the event but was so impressed with the artwork I saw and how many green signs were showing all over town. After asking around about the event, I realized that not only was Santa Cruz a beautiful, fun place to visit but it also had a serious art scene. Flash forward to what feels like a million years later and here I am with 12+ years of my own Open Studios Art Tour events under my belt and so proud to be part of the art community of Santa Cruz County.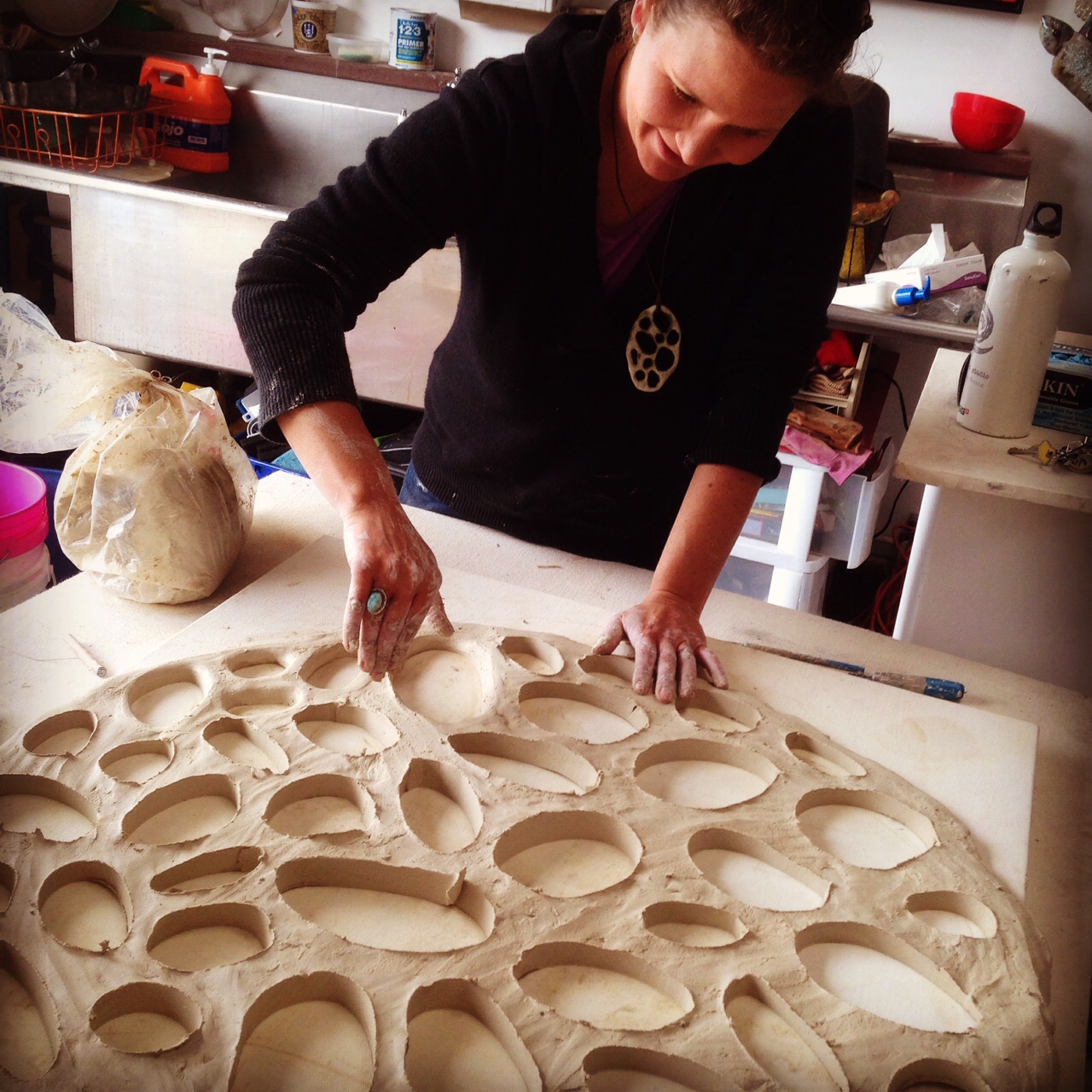 So yes, Santa Cruz is about big waves and big trees and it's about the accepting, compassionate community but a big part of the heart of Santa Cruz is about being an incredible art destination and that's a reason to visit all in itself. The weekend of May 6 & 7th is no exception. It will be a beautiful weekend to visit Santa Cruz if you're from out of town or to participate in your creative community if you're a local. There are so many art events happening but still, there is enough time to take it all in.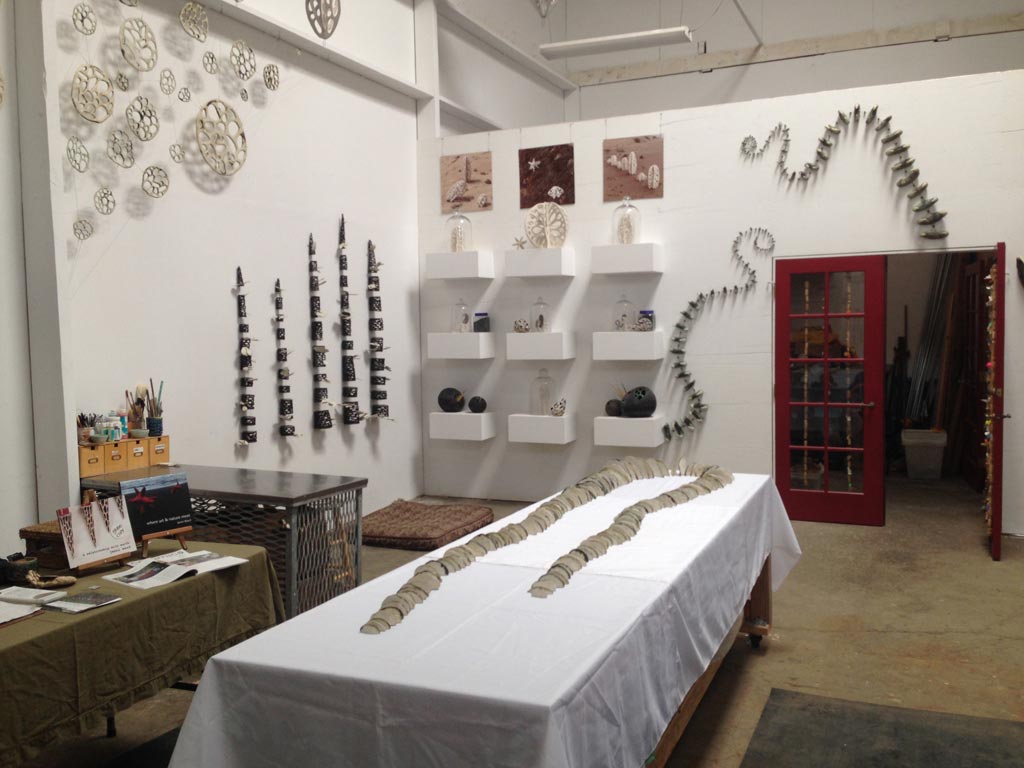 Kick off the weekend at First Friday, with art events from Felton to Watsonville, many concentrated in the Santa Cruz downtown region. Saturday & Sunday you can join in on the fun at Ceram-A-Rama at the Santa Cruz Mountain Art Center, the Spring Art Market at the Tannery , the 17th Ave Artists Spring Art Show & Sale  AND you can join me at Mission Industrial Studios for our Spring Studio Sale.  There is A LOT of art to see, buy and share that weekend but I'm pretty sure that you can handle it!
Please click the links for details on each of these fantastic events and I hope to see you out there!
Thanks for supporting local artists and the arts!
#madeinsantacruz