Mission Industrial Studios Open for Spring Sale
May 6th & 7th | 1 – 6 with evening art activities May 6th from 6 -9
Eleven artists in the Mission Industrial Studio complex will open their studios to the public for a weekend of creativity. The artists will have works on display for sale and will be available to discuss their process, some will offer demos and have hands-on activities for visitors.
The eleven artists include, Jamie Abbott, Lucia Bruer, Barbara Downs, Nora Dougherty, Sefla Joseph, Joey Kochlacs, Majio, Kirk Mc Neill, Stacey Pollard, Susan Wagner & Jenni Ward. These studios are typically only open during the county wide Open Studios Art Tour in October and some rarely open to the public, making this weekend event a unique opportunity for the public to visit the artists in their work space. The artists range in medium from painting, to glass, to metal, wood and clay, offering something for everyone's artistic taste. This event hopes to offer a creative experience for both locals and visitors to the Santa Cruz area.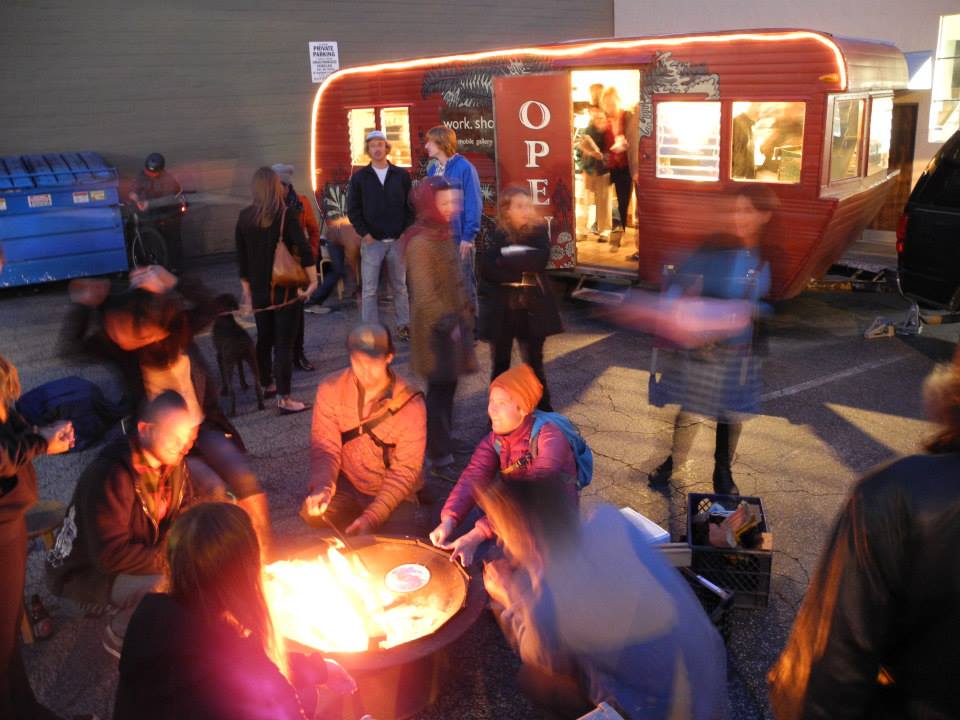 The studios are located on the westside of Santa Cruz on Mission St extension between Swift St. and Natural Bridges Dr. and will be open on May 6 & 7, 2017 from 1 – 6 on Saturday and Sunday with additional art events from 6 – 9 on Saturday evening.
Highlights planned for the event include Nora Dougherty's work.shop. trailer, a mobile art gallery on location, a clay seed bomb making activity at Jenni Ward's earth art studio, and Kirk Mc Neill's large scale sculpture the Sharky-Go-Round on display. Food Trucks AGoGo will be onsite in the late afternoon on Saturday offering tasty local tacos along with live music from The Dooners. After the sun sets, art movies around a campfire with marshmallows will round out Saturday's activities.