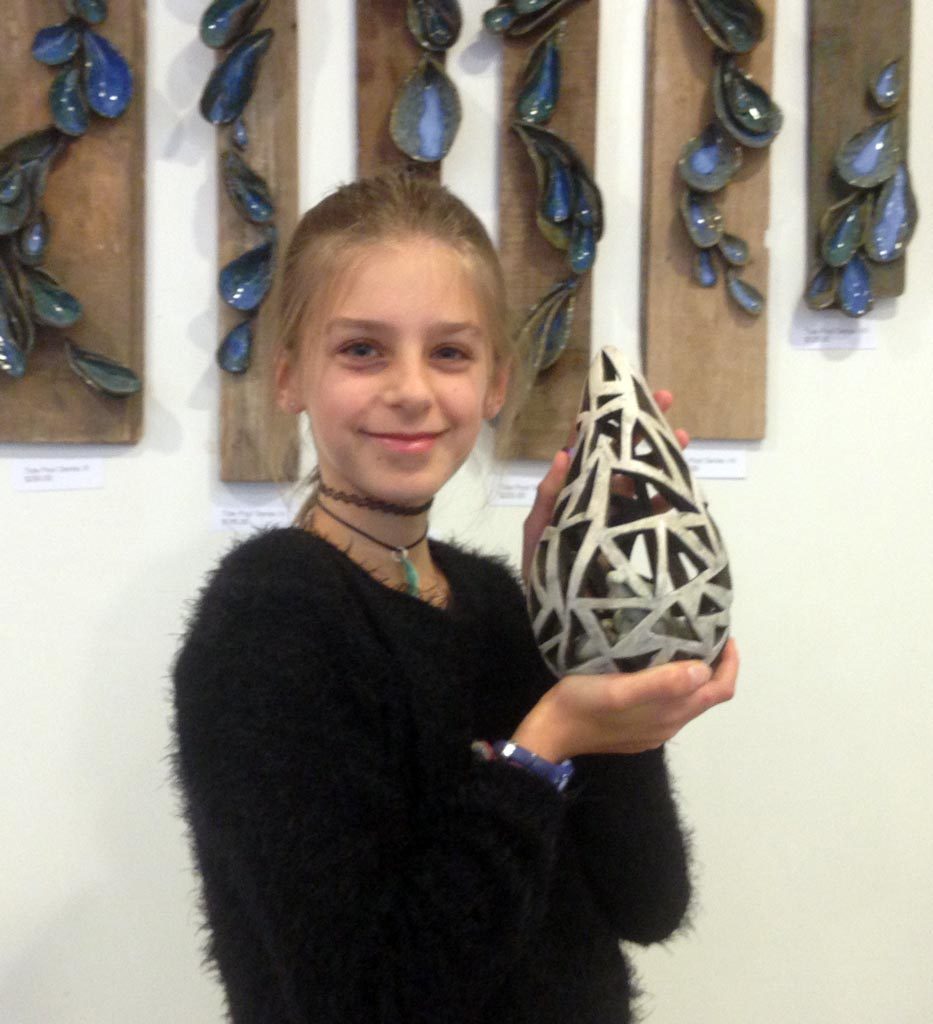 Congrats to Misia Buetens and Becky Schmauch for being the winners of our raffle at the 11th Annual Spring Studio Sale!
Prizes:
The Nest Series is about the balance between protecting and trapping. Each nest has an item that is exposed to the viewer through its outer shell but also shielded by its webbing. In some, the inner items are attempting to escape but are then left vulnerable to the elements. These pieces are hand-built, hand-carved and created with a process that fuses the inner pieces to the outer.
'A Relationship with Earth' A hardcover catalog of the artwork created by sculptor Jenni Ward from 2009 – 2011. This includes images of work from the Nest, Branch, Sprout and Hive Series.
Visit the studio at our next event for another chance to win raffle prizes!