This past year, I've shared eleven artists with you through the Artists Sharing Artists project and I really hoped you enjoyed meeting them. There is so much talent and passion wrapped up in this one photo, and looking at them all together, just makes me so happy to know that all these amazing artists are doing their thing out there in the world.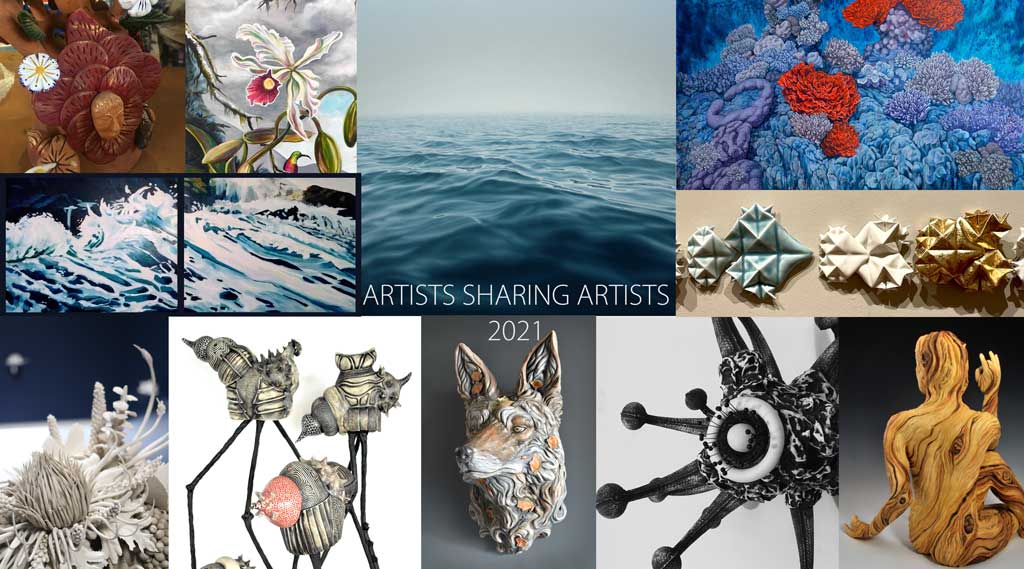 Big thanks to Nika Kovalenko, Kristen O'Neill, India Maya, Susun Gallery, Ruth Li, Sally Walk, JB Boyd, Cynthia Siegel, Shannon Sullivan, Wesley Wright & Sue Whitmore for taking the time to help me create these posts. If you missed any of them, click here to see all of the artists posts and videos. If you like their work, you can support the artists directly by buying their work and adding some amazing pieces to your collection.
And let me know… should I do this again next year??