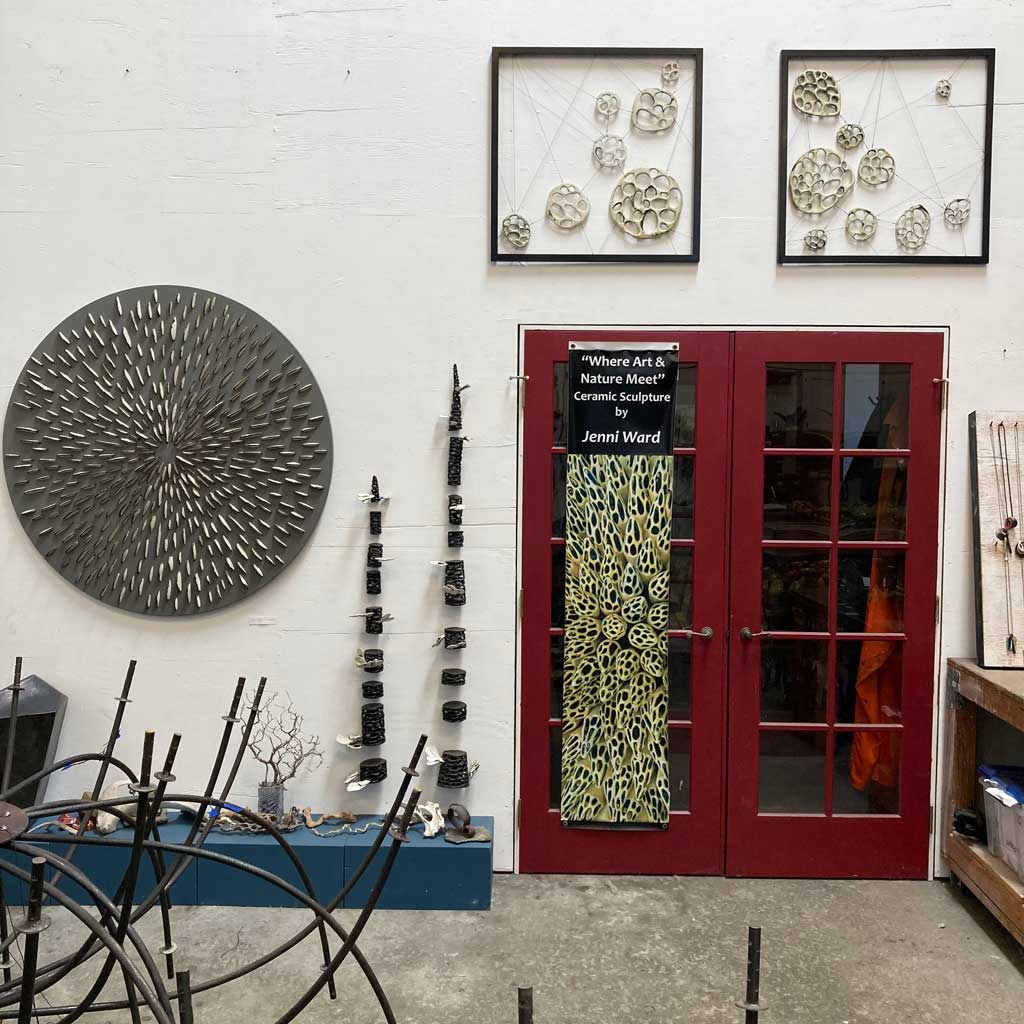 I've been busy getting the studio set up for Open Studios this October and wanted to share that there are only 3 framed Bone Series pieces left available. The two squares (seen in this photo) are 30″ x 30″ x 1″ and the last rectangle is 48″ x 24″ x 1″.
With their balance of organic and geometric shapes and amazing shadows these guys make really striking additions to any space. They can hang flush mounted on the wall or be suspended with cables to float off the wall.
Check out seeing them in situ, here, here and here for some ideas of what they can do to your space!