The first time I took my art out into the world was also one of the first of many big road trips I'd done with my husband (although we were just dating at the time), this was probably circa 2000. It was actually his idea to bring along some of my work, so I really can't take credit for this idea but we wrapped up a few pieces and tucked them in among all of our camping gear.
I just discovered the photos of the trip where we cruised up the coast towards Mendocino and onward to the Oregon border where we eventually turned south at Grants Pass. Then through Shasta and Redding and into Lassen National Forest, that's where these photos were taken. If you've been to the studio, these pieces are still sitting on the deck by the succulents. Eventually we drove down the Eastern Sierras as far south as Mono Lake before heading through Yosemite and home again. This is some well traveled art!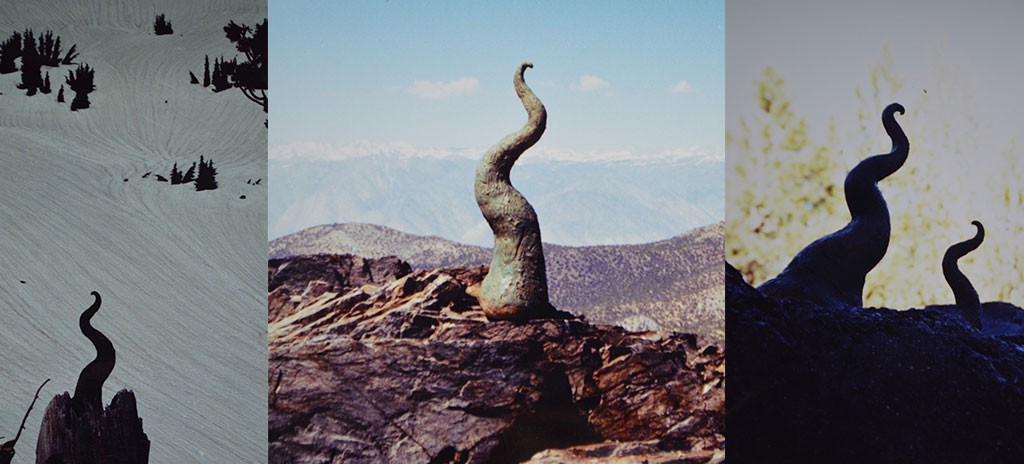 All of this was before I had a real studio to work out of, before I had the idea to create work specifically for outdoor spaces and way before 'where art & nature meet' become my mantra. I love that over 15 years later, this idea still feels new and exciting. I love that my husband is still willing to fill a backpack with ceramic sculptures and haul it off into the wilderness. I love that I'm still discovering where art & nature meet.