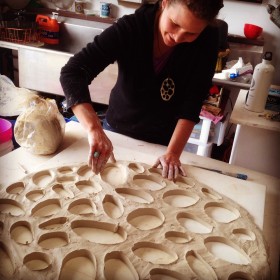 In case you missed it or would like to revisit an interview I did with Paul Blais; host of The Potter's Cast, way back in October of 2014, here's the link: Episode 48 | Jenni Ward | Art as a Business
About The Potter's Cast:
My name is Paul Blais. I am the founder and host of The Potters Cast. I am what I call a functional hobbyist. In other words, I am a potter that makes and sells functional pottery, but more as a hobby than as my main source of income. My main goal with The Potters Cast is to serve the community of ceramic artists and potters around the world by bringing interviews of other ceramicists straight to you. My hope is that while these shows are listened to that you will be challenged, encouraged, and inspired for your own creative endeavors.