Here's a little update on my new compositions of Bone Series that are now framed out versions of the wall installations I've done in the past. For those of you that have expressed your love for these Bone Series installations, I hope that these new framed pieces will now be able to find a measurable spot on your walls. I had frames fabricated in 2′ x 4′ rectangles and 2.5′ x 2.5′ squares and I'm loving the way they are both working compositionally. Be sure to come by Open Studios this October to see them in person!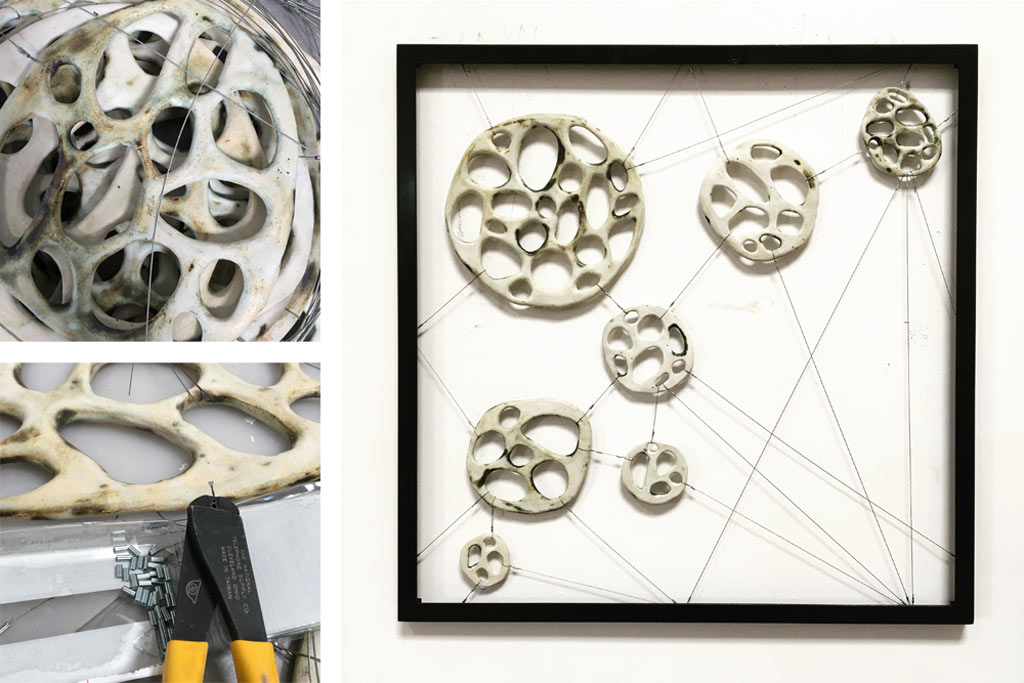 About the Bone Series:
This series is inspired by the the connections we have with each other, the synapses happening within our own bodies and how we are stitched together from past to present, from inside and out. The Bone Series plays with the contrast of organic and geometric elements that exist within our own bone structures. The shadows in this installation application make the work especially engaging.