As if a global pandemic wasn't enough, wildfires have been raging just miles from my studio space and even closer to friends, fellow artists and families homes here in Santa Cruz. Ash and burnt leaves have fallen from the smoke darkened sky for days, while we cross our fingers and send positive vibes into the universe that this ends without anymore destruction.
So, time in the studio these days has been split between packing up our just-in-case boxes, incessantly refreshing the fire map, making a plan if we need to evacuate and also bouncing between a few different clay project experiments because you can't just stare at the fire map all day.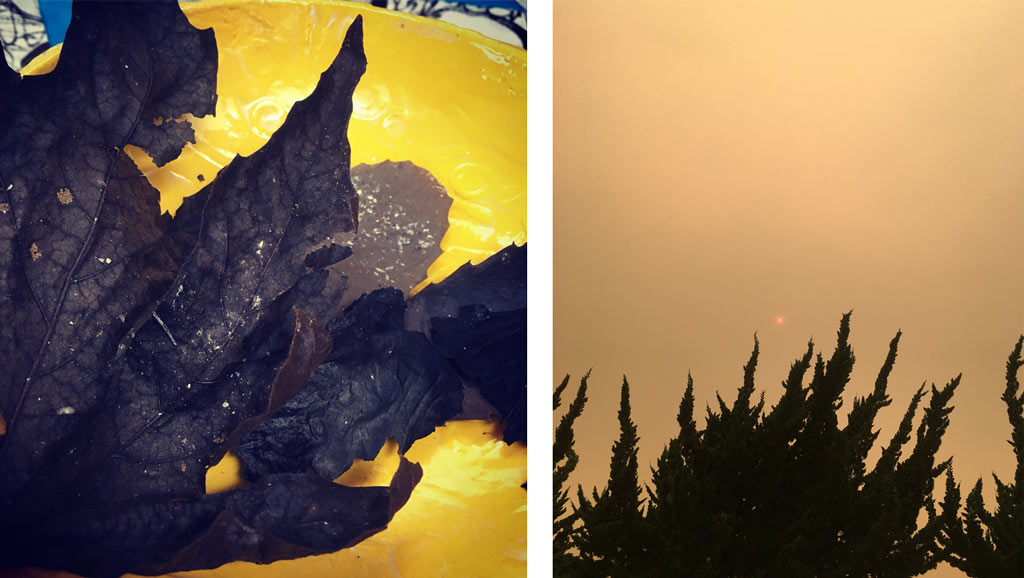 Since my last post about being challenged with building big rock candy pieces, I took what I learned and rebuilt three large rock candy forms that are slowly drying and ~thus far~ not showing any signs of hairline cracks. Only time (and a kiln firing) will tell if they're meant to survive, but it will be awhile before they are dry enough to be bisque fired. In the meantime, I've been working in the completely opposite direction on some small porcelain pieces.

Last October when I started my residency in Taiwan, I really got a handle on making extremely thin porcelain pieces from my Bone Series. I also experimented with embedding them in resin. This process was visually successful but I still struggled with the learning curve of what this medium would and wouldn't do. I shipped home these experiments from Taiwan and they've been sitting on my studio table for months staring at me. I reached out to resin artist Sasha Sykes in Ireland for some advice and was so grateful for her willingness to answer all my questions about resin. She gave the confidence to proceed, so I finally bit the bullet and ordered up some resin, casting materials and started making some porcelain parts to embed. The tedious layering process will begin soon.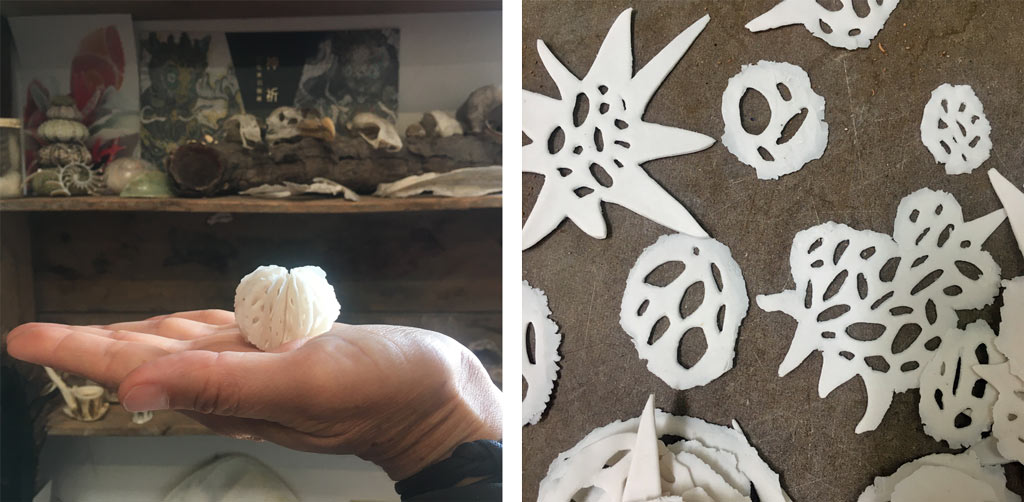 Simultaneously, I'm also working on a commission of custom Umbel Series flowers for a clients backyard. These have been super fun to play with new forms and a different color palette than my norm. Hopefully they will be finished up soon and installed sometime in the near future.
While I keep myself distracted from the crazy status of the world with this menagerie of projects, I'm also mindful of how grateful I am for all that I have while some have lost so much this year. Thank you to the fire personnel who are out there battling these wildfires day after day. Stay safe.