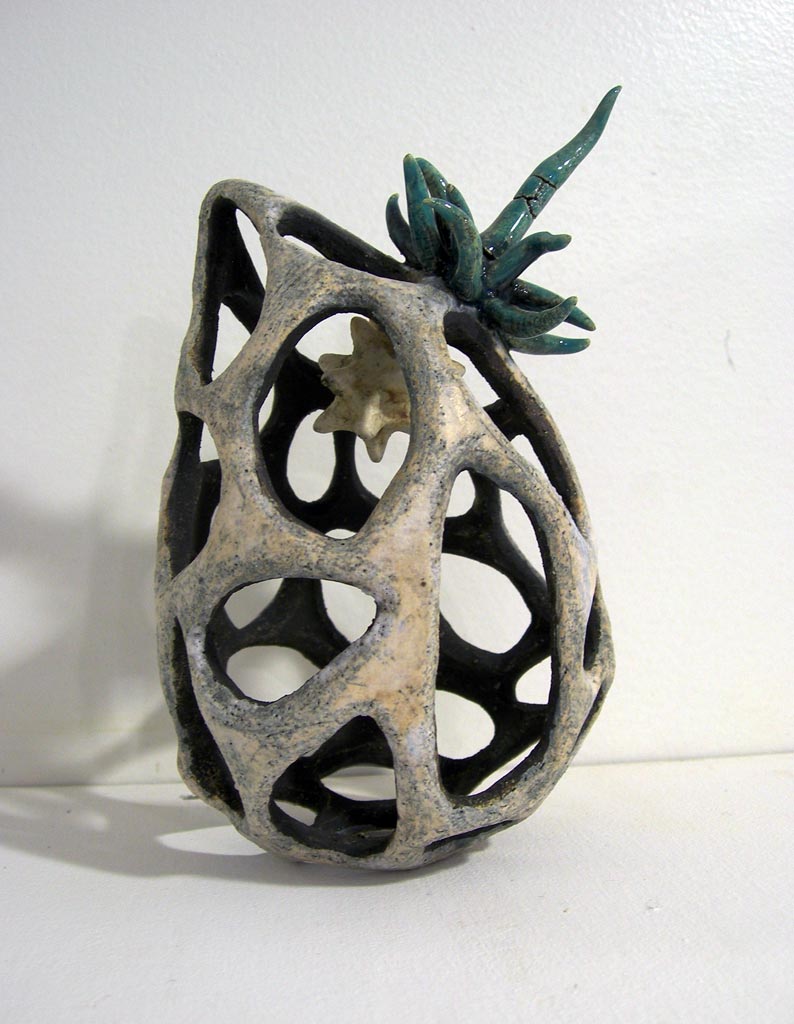 Jenni Ward's sculptures will be on display at the newly re-opened Homeless Garden Project downtown store.  Join us for the May First Friday opening. Art hearts, seed pods and gifts items from other local artists are also on display. Sales help benefit the HGP's programming.  Jenni Ward will also be hosting a seed bomb making workshop at the store on Saturday May 10th from 2-5,  just in time for Mother's Day, Sign up at Eventbrite!
Join us Friday May 2 5:30 – 8
110 Cooper St., Santa Cruz
storefront entrance on Pacific Avenue between O'Neill and Verizon
The store will be open EVERY weekend
Friday and Saturday: Noon – 7 PM
Sunday: Noon – 6 PM
About the Homeless Garden Project:
The Homeless Garden Project is a 24-year-old nonprofit that practices and teaches principles of economic and ecological sustainability through community classes and hands-on experience on its farm. Located on the Westside of Santa Cruz, homeless men and women receive job training and employment, while producing organic produce. The harvest is then sold to the general public through CSAs. A portion of the harvest is then distributed to other county nonprofits. The garden also has many community and educational programs that teach organic and sustainable farming to people of all ages.