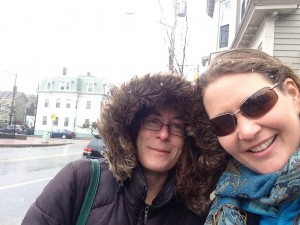 Well, I was so excited to share pics of all the art I was experiencing at NCECA 2015 in Providence live, but of course that is the same time that my website was hacked and taken down.
Yeah, so that happened. :/
BUT, thanks to the amazing talents of Priscilla Cinque of Zaptuba, my site was back up and fully functional in a matter of a few days.  And despite having to deal with all of that, the conference was great, I reconnected with past professors, fellow students, met new people, caught up with my college roommate and even got to experience some east coast winter snow. Now that I'm back in sunny California and my website is all fixed, I can share all of the amazing art of NCECA, Wahoo!