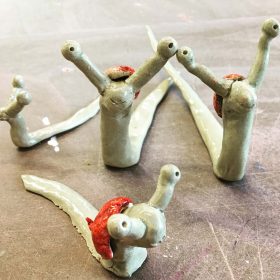 A big grateful thank you to all of my students who participated in the fall session of clay classes at the studio! You continue to inspire me with your creativity every day!
As we head into chilly winter days in the studio, clay classes will be on hiatus until further notice…
For those of you that are interested in joining in on a future clay class, please add yourself to the mailing list so that you'll be the first to know when the schedule is set.
B CR8IV!